Plantronics have a tool called Manager Pro that you can use to manage your PLT devices. With an agent installed on all your computers (Windows and Mac) and mobile phones (Android and iOS) you will be able to update firmware on your devices and do some inventory. Plantronics Manager Pro is a subscription that you have to buy from Plantronics to get the functions I will describe here.
The Plantronics agent (Plantronics Hub) installed on your computers will collect information from devices connected, both PLT devices and others. For PLT devices it will collect information about how many calls, radio link quality, Conversation details, etc. And some of this information you can use in Power BI reports released by Plantronics.
First sign in to your Plantronics Manager Pro page and go to Accounts > Company Profile. Copy your Tenant API Code.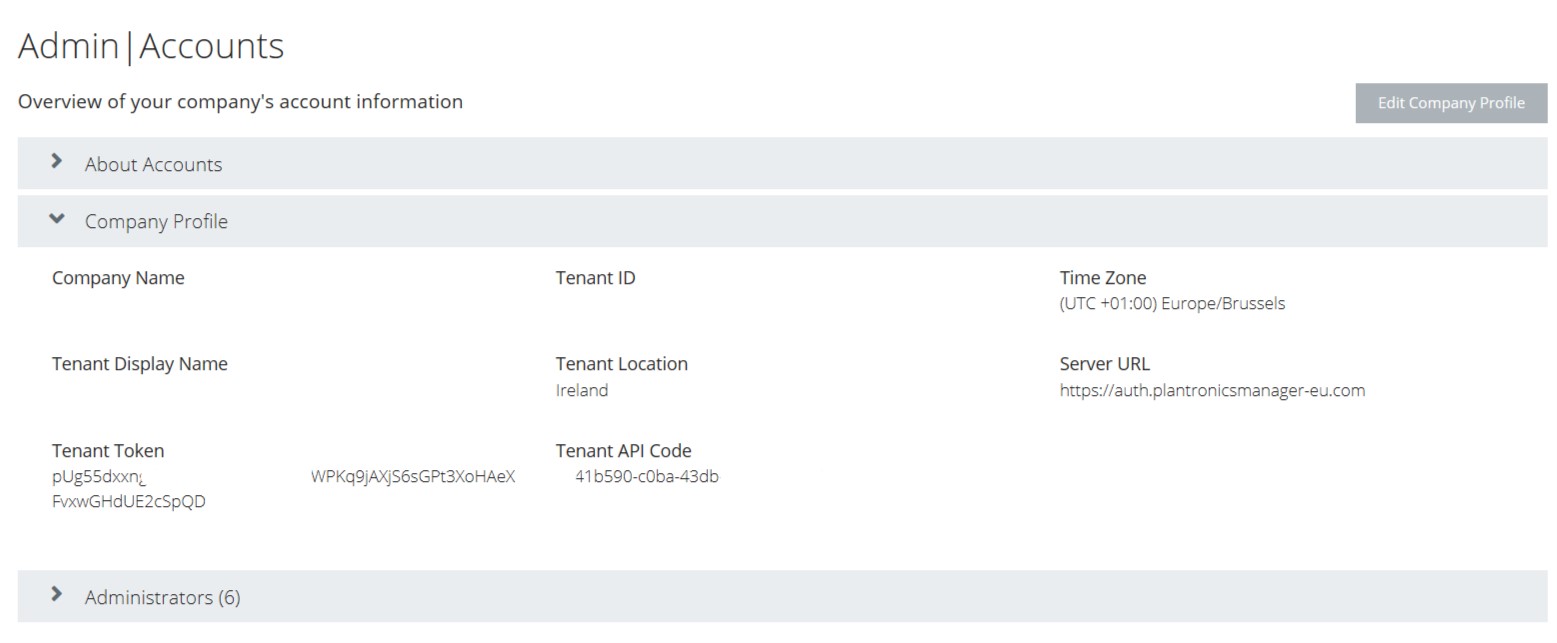 Second go to Applications in the Admin section and Select Plantronics for Power BI in the Authorized Applications section. Make sure that all data type are Enabled (if you want that data in Power BI).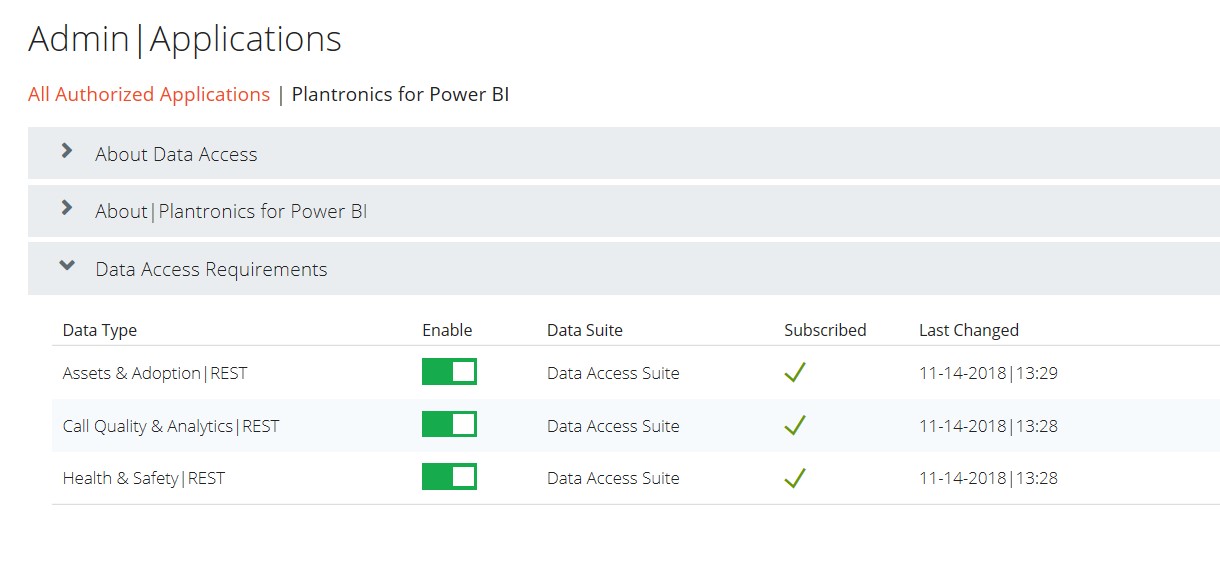 In Power BI select Apps in the left menu and click on Get apps button.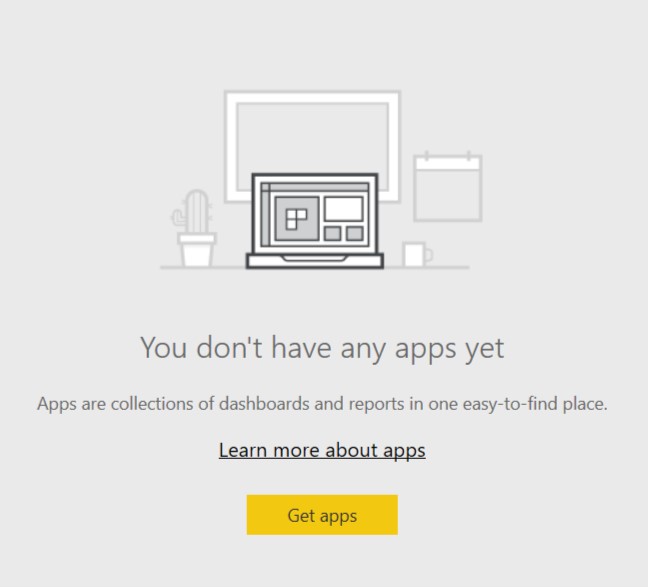 Search for Plantronics and select Apps in the text.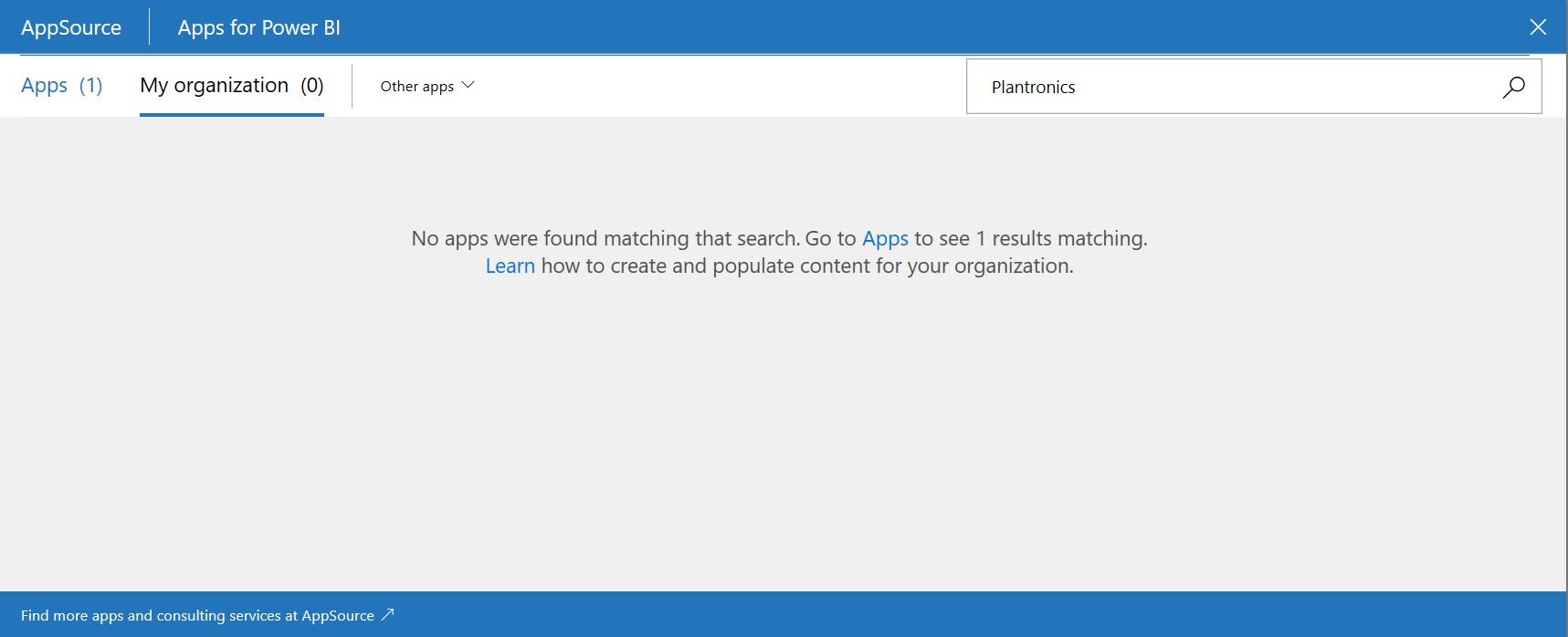 You will see the app Plantronics in the search result, select Get it now.
In the Query Days typ 365, in URL paste an URL that is closes to your Office 365 tenant datacenter and in the Tenant API code field paste the API code that you copied in the first step.
| | |
| --- | --- |
| Region | API Regional Host URL |
| Australia | https://oda-api-au.plantronicsmanager.com |
| Singapore(Any APAC tenant) | https://oda-api-ap.plantronicsmanager.com |
| North America | https://oda-api-na.plantronicsmanager.com |
| Europe | https://oda-api-eu.plantronicsmanager.com |
| Staging (Developer tenant) | https://oda-staging.plantronicsmanager.com |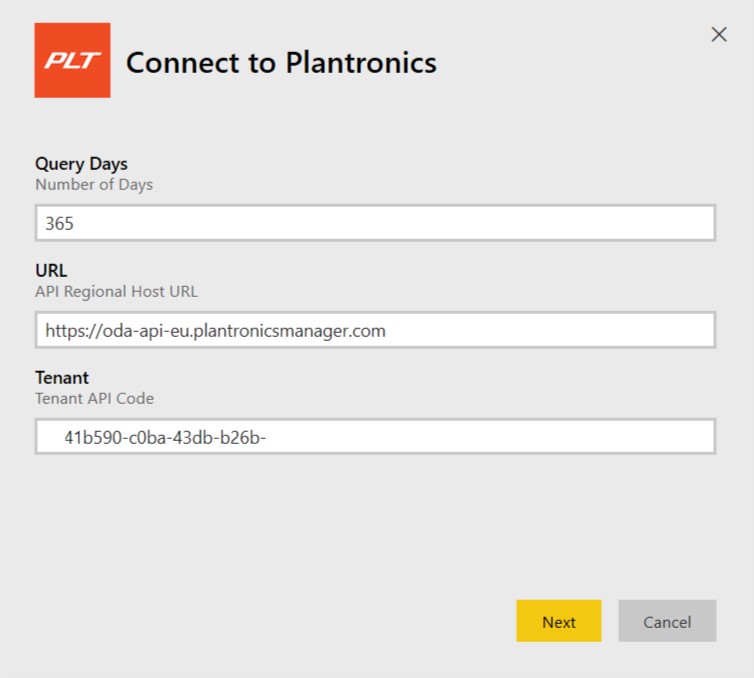 In the next step select Sign in.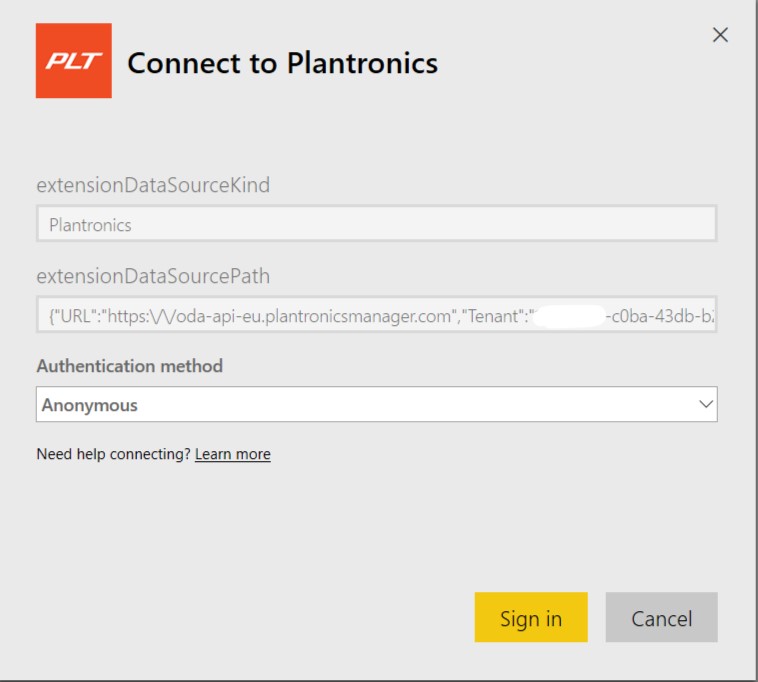 Power BI will now fetch data from Plantronics Manager Pro via their API and create reports and a dashboard. You can also create own reports using data that now is synchronized into Power BI.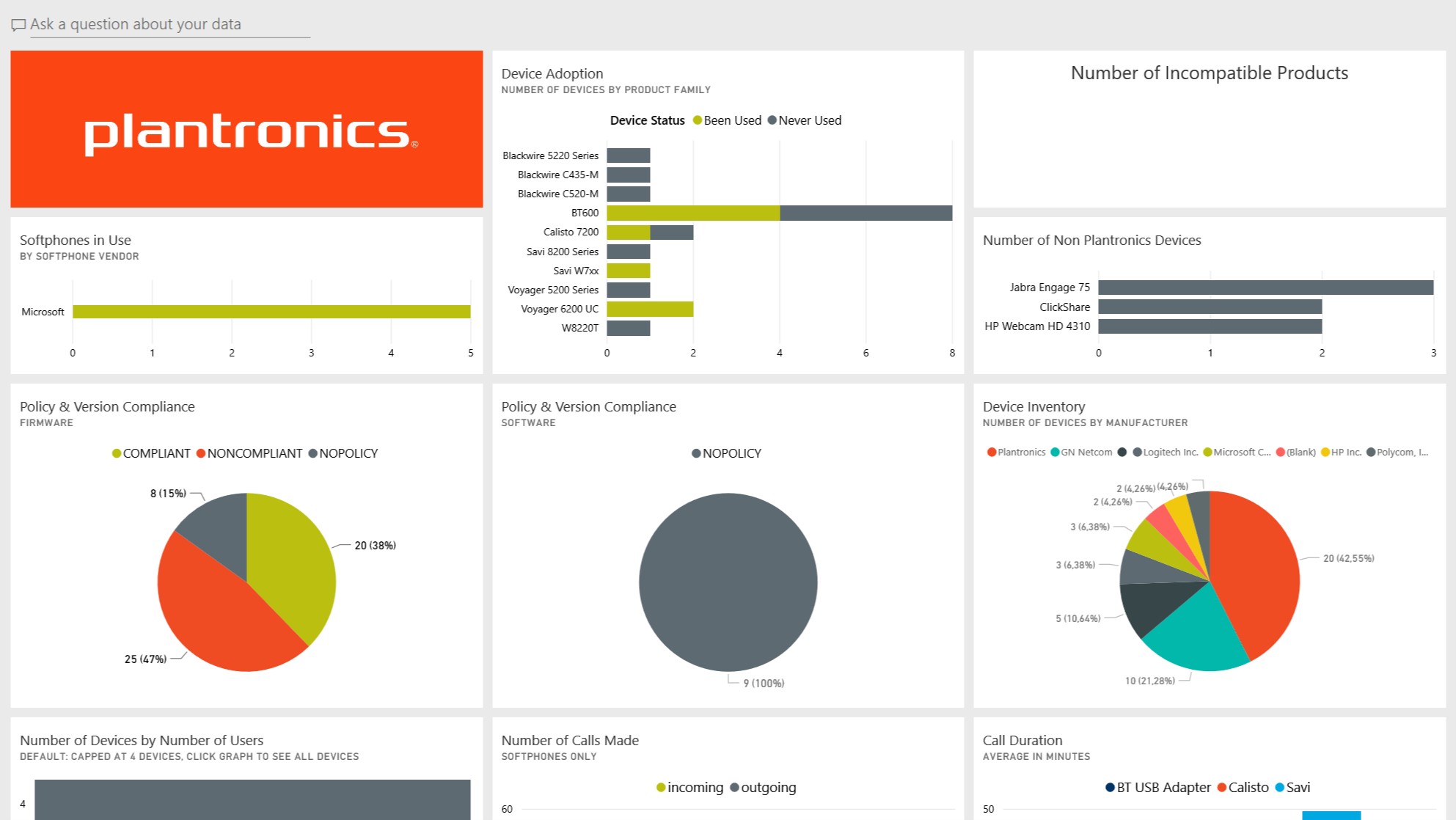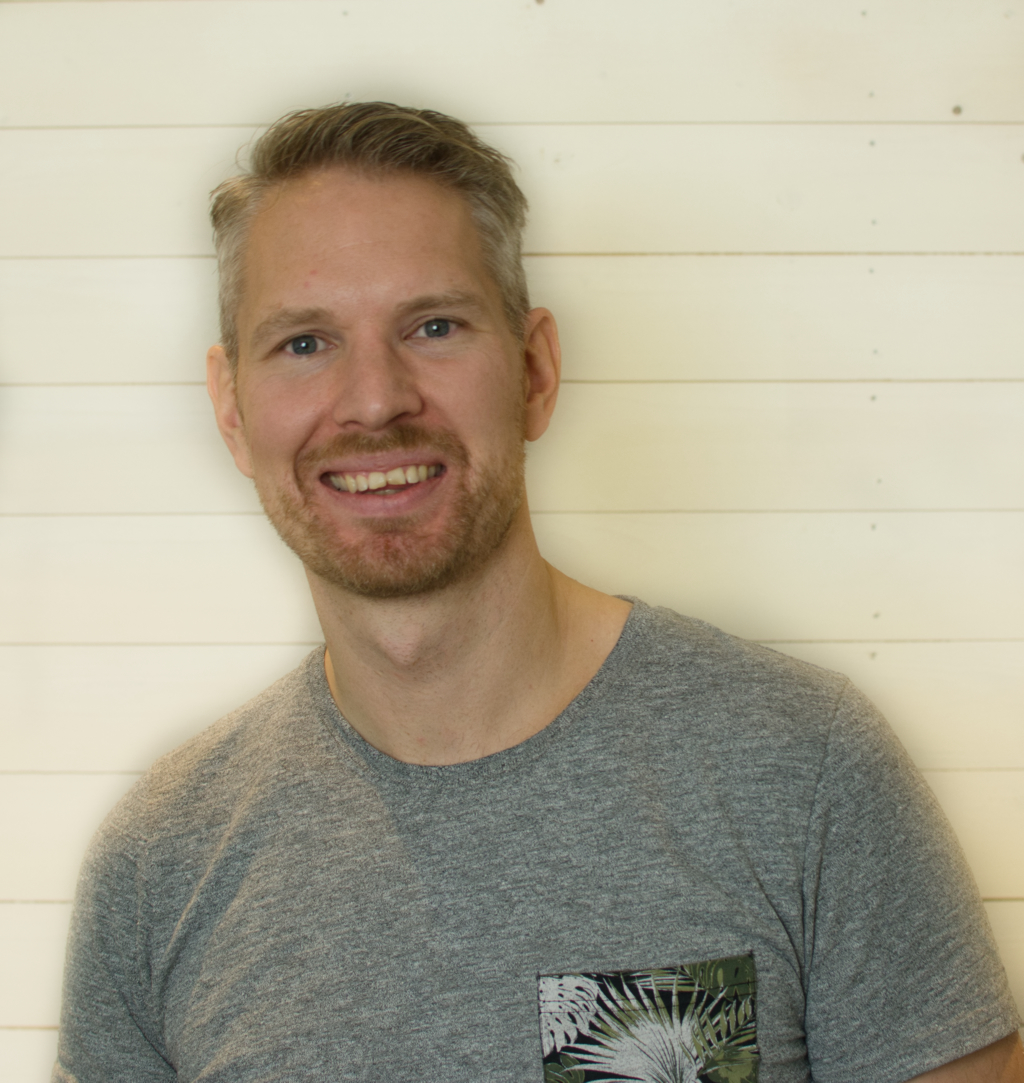 M365 Apps & Services MVP | Consultant work at Exobe, based in Göteborg, Sweden. Co-host of Teamspodden, co-organizer of Teamsdagen. Been working with Exchange, LCS, OCS, Lync, Skype, Teams and related stuff for a while. Mostly writing tips and news after getting questions from customers.