No more back-to-back meetings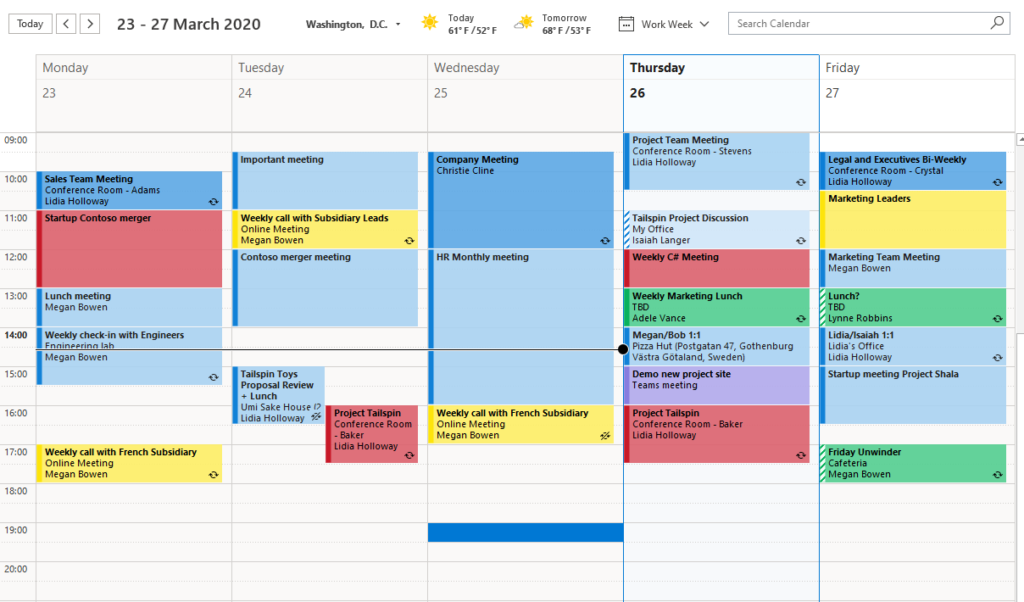 Do you have a calendar filled with back-to-back meetings and no chance to a small break between the meetings? Maybe you and your co-workers need some help from outlook to create some space in the calendar when scheduling meetings?
In Outlook there is a smart function that reduces the meeting time when you schedule a meeting. If you want to schedule 30 minutes, Outlook will reduce it to 25 minutes and if you plan for an hour or longer the meeting will be reduced with 10 minutes. But you have to configure this first and I will show how.
End appointments and meetings early
In Outlook select File menu
Then in the left menu select Options
Check the checkbox for End appointments and meetings early


You can select how many minutes a meeting should be reduced with

Click OK to save
Next time you schedule a meeting the time will be reduced.

But if you want to, you can manually enter the end time to get an full hour.