When you record a meeting in Microsoft Teams it will be saved to Microsoft Stream. If you have the right plan Stream will analyze that recording and show speaker timeline with face detection, create a transcript and add closed captions. These features will now be added to more plans like E1, F1 and A1.
The following Stream features will be automatically applied to new videos in your tenant:
Speaker timelines that use face detection to indicate every place that a person appears within a video so viewers can easily navigate to each speaker in the video
Speech-to-text and closed captions that capture spoken dialog in a readable form and make content more accessible for everyone
Transcript search and timecodes that let viewers quickly search and find moments that matter in a video
Speech-to-text transcription that enables closed captions and deep search will be applied to existing videos in Stream.
The Office 365 plans that will get this update is (plans that already have these features in italic)
Enterprise E1
Enterprise E3
Firstline F1
Education A1
Education A3
Business Premium
Business Essentials
Microsoft 365 Business
Enterprise E5
Stream Plan 2
This was added to the Office 365 Roadmap October 31st 2018 and it states that this update will roll out with start in November.
Feature ID 43332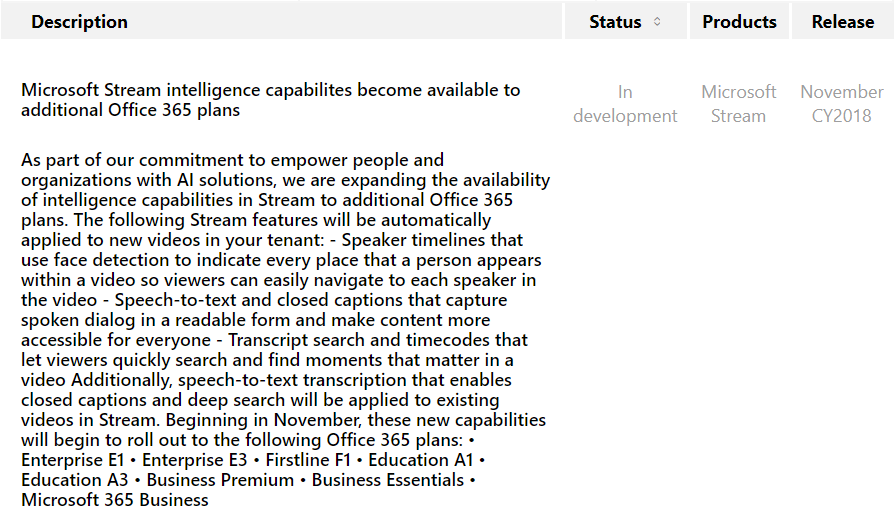 Read more about Teams recording with Microsoft Stream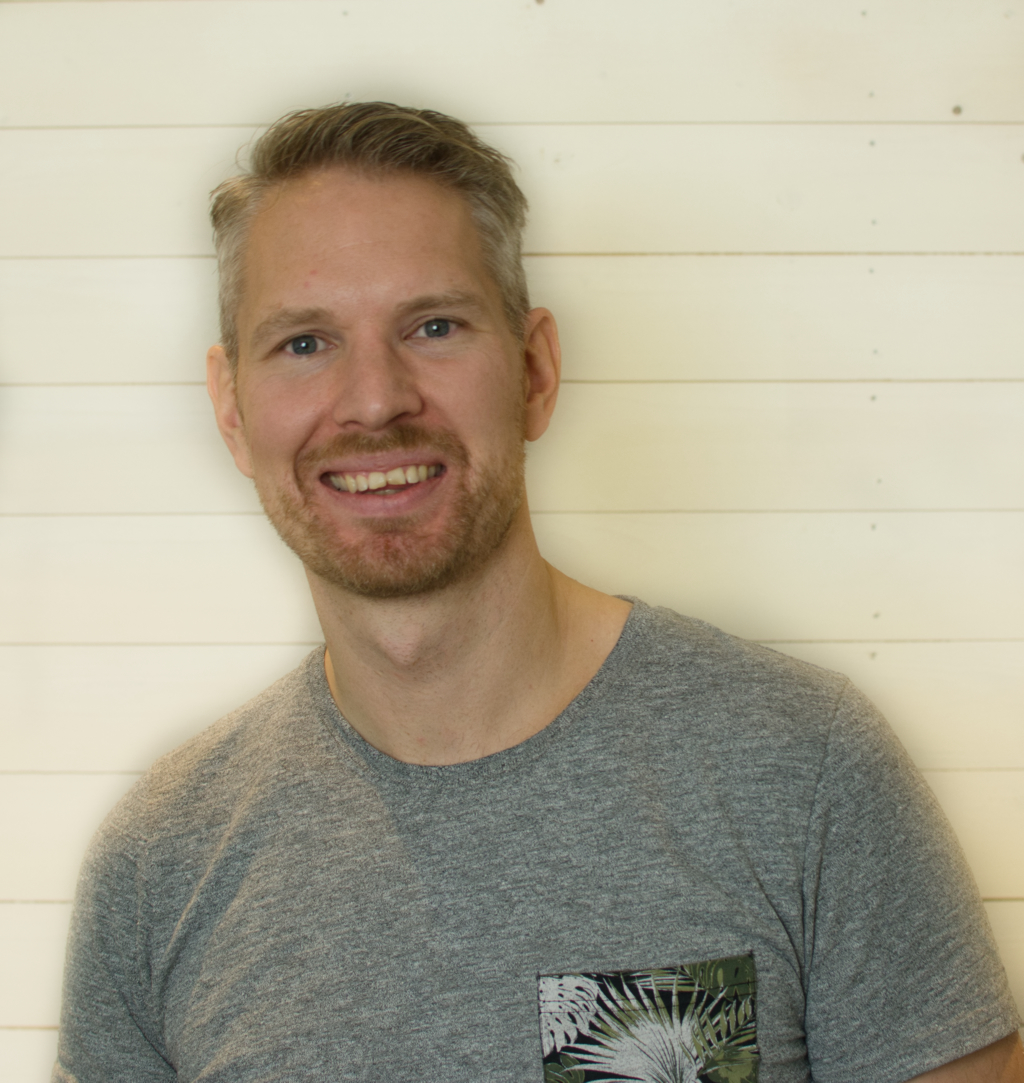 M365 Apps & Services MVP | Consultant work at Exobe, based in Göteborg, Sweden. Co-host of Teamspodden, co-organizer of Teamsdagen. Been working with Exchange, LCS, OCS, Lync, Skype, Teams and related stuff for a while. Mostly writing tips and news after getting questions from customers.