Start Teams Meet Now from Outlook
You can now start an ad-hoc "Meet now" meeting from your Outlook client. In your Outlook calendar tab, you should see the Meet now button. When you click that button a new meeting will start in Teams.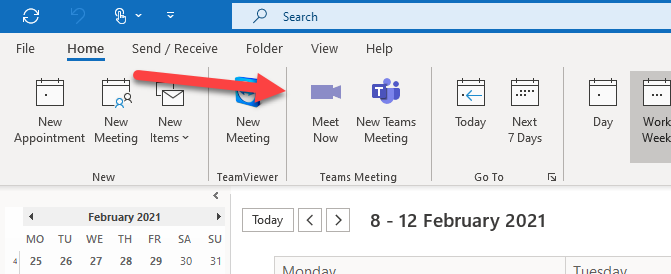 You can find the same function in your Teams client calendar app, just click Meet now and a ad-hoc meeting will start.

Requirements to see Meet now button in Outlook.
Have both the Teams desktop client and Outlook desktop client installed on a Windows machine.
Also have the Teams add-in enabled in Outlook.
AllowPrivateMeetNow policy setting is set to True in Teams meeting policy.