Uppgradering till Skype for Business
Kör du Lync idag och funderar på uppgradering till Skype for Business kan det vara bra att förbereda sig redan nu. Microsoft har meddelat att Skype4B kommer att släppas under första halvåret 2015. En uppgradering från Lync 2013 går relativt enkelt då det är en uppdatering som körs på befintliga servrar. Nedan finner ni lite svar på vanliga frågor, svaren bygger på den information som Microsoft har släppt än så länge.
Det ni redan idag kan göra är att se till att ni ligger på senaste version för Lync 2013, CU5 eller senare krävs för att uppgraderingen ska fungera. Om ni idag kör Lync 2010 Server så går det inte att göra en uppgradering på befinliga servrar utan ni måste installera nya servrar för Skype for Business.
Powershell 6.2.9200.0 eller senare måste vara installerat på dina Lync-servrar. De måste även vara förberedda med SQL Express 2012 SP1 installerat.  SQL 2014 Express kommer att installeras under uppgraderingen.
Vi kör en Lync 2013 Enterprise Pool kan slipper vi då nertid?
Nej, då hela poolen uppdateras så kommer inga användare kunna logga in mot poolen. Lösningen är att sätta upp en ny pool och flytta användare dit eller om ni redan har en extra pool så kan ni flytta användarna dit och uppgradera en pool i taget.
Går det att uppgradera en pool i taget när man kör DR?
Det kommer inte gå att uppgradera en pool i taget om man har två pooler som är ihopkopplade (pool pairing) för Disaster Recovery.
Vad händer under uppgraderingen?
Vid en uppgradering måste du först installera Skype Server Administrative Tools på en fristående maskin, inte på en Lync 2013 Server. Från Topology Builder väljer du att uppgradera din pool, när du publicerar topologin kommer detta även uppdatera backend-databasen.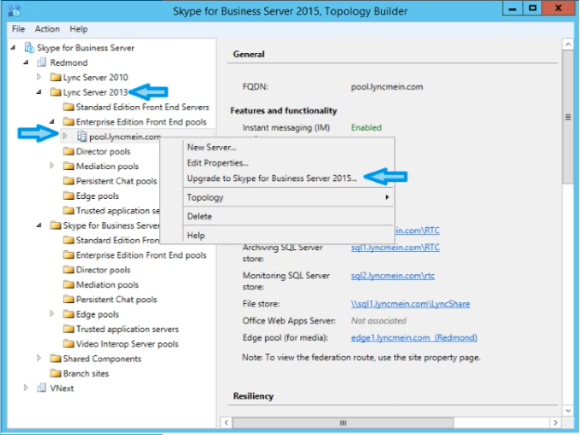 Nästa steg är att stoppa Lync-tjänsterna på alla servrar i din Lync-pool och köra setup-filerna från dina servrar i poolen som ska uppgraderas. Denna setup-guide kommer att gå igenom servrarna och kontrollera att alla prerequisite är installerade, installera det som saknas, för att sedan uppgradera alla komponenter på servern.
Vilken ordning ska jag uppdatera mina servrar?
Uppgradera insidan först och sedan utsidan. Börja med poolen som dina användare ligger, dvs. dina Front End servrar. När detta är klart tar du ev. fristående mediation, director server och när det är klart uppgraderar du dina Edge servrar.
Kan jag köra kvar på Windows Server 2008 R2?
Ja, det kan ni göra. Skype for Business supporterar Windows Server 2008 R2, Windows Server 2012  och Windows Server 2012 R2. Windows Server 10 supporteras inte ännu då denna inte är släppt än. Om du kör på Windows Server 2008 R2 så bör du installera Windows Server 2012 R2 då 2008 R2 inte supporterar Windows Fabric v3. Du kan dock inte göra en uppgradering från Windows 2008 R2 till Windows 2012 R2 med Lync-komponenter installerade, det är då bättre att sätta upp nya servrar.
Hur lång tid tar en uppdatering?
När alla förbedelser är klara tar det ca 45-90 minuter per server att uppgradera från Lync 2013 Server till Skype for Business Server.
Behöver jag nya certifikat eller brandväggsöppningar vid en uppgradering?
När du uppgraderar från Lync 2013 Server så är det ingen skillnad när det gäller brandväggsregler eller certifikat.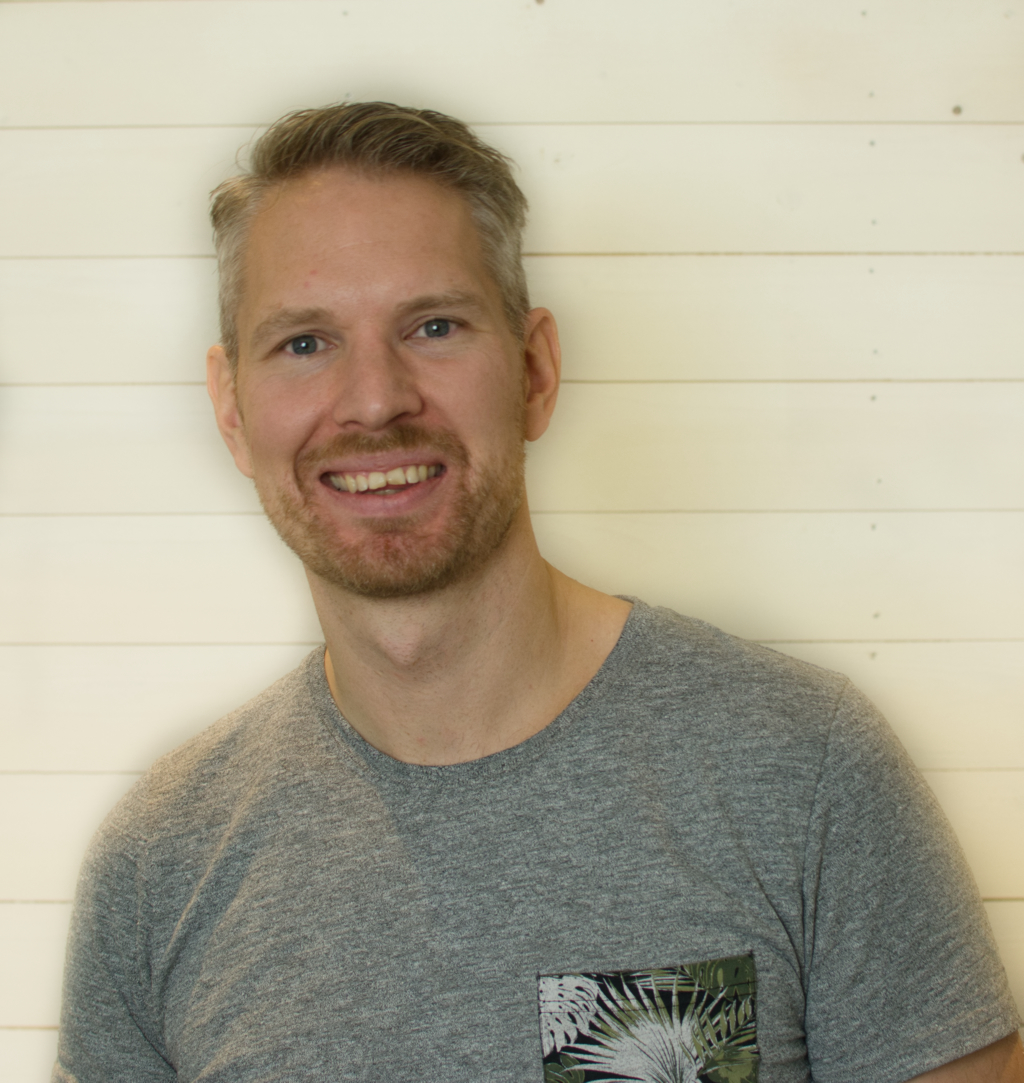 Microsoft Office Apps & Services MVP | Consultant work at UClarity, based in Göteborg, Sweden. Been working with Exchange, LCS, OCS, Lync, Skype, Teams and related stuff for a while. Mostly writing tips and news after getting questions from customers.