Last week I wrote that Microsoft is rolling out the option to share screen between Teams and Skype for Business, this is now available in Teams (if you don't see it it will come soon).
When you are in a chat with someone external, Skype for Business or external Teams user, you will see a new button in the top right corner of the chat, the share screen button. We you click on that a meeting URL will be sent in the chat, you and the other person that you chats with have to click on the URL to join the meeting. When you are inside the meeting you will be able to share your desktop.
Sharing from a call
When you active in a call you can also start sharing your screen. Click on the share button and you will be able to select "Start a meeting". When you start the meeting your current call will end and your Teams client will enter the new meeting. The Skype user will get an URL for the meeting that they can click on to join the meeting.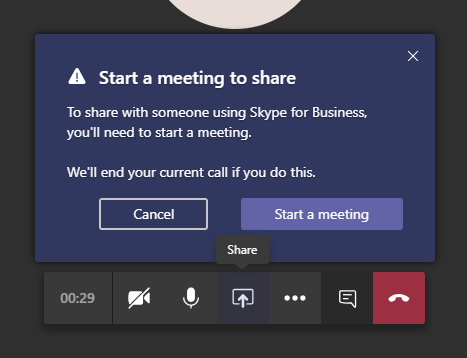 Sharing from Skype for Business to Teams
If a Skype user want to share desktop with a Teams user Skype will create a Skype meeting and ask the Teams user to join that meeting. If the Teams user have Skype for Business installed on their computer they can use that client, if not they will be able to use the Skype for Business Web Client.
Click share content button

Skype will create a meeting and send the Skype meeting URL to the Teams user.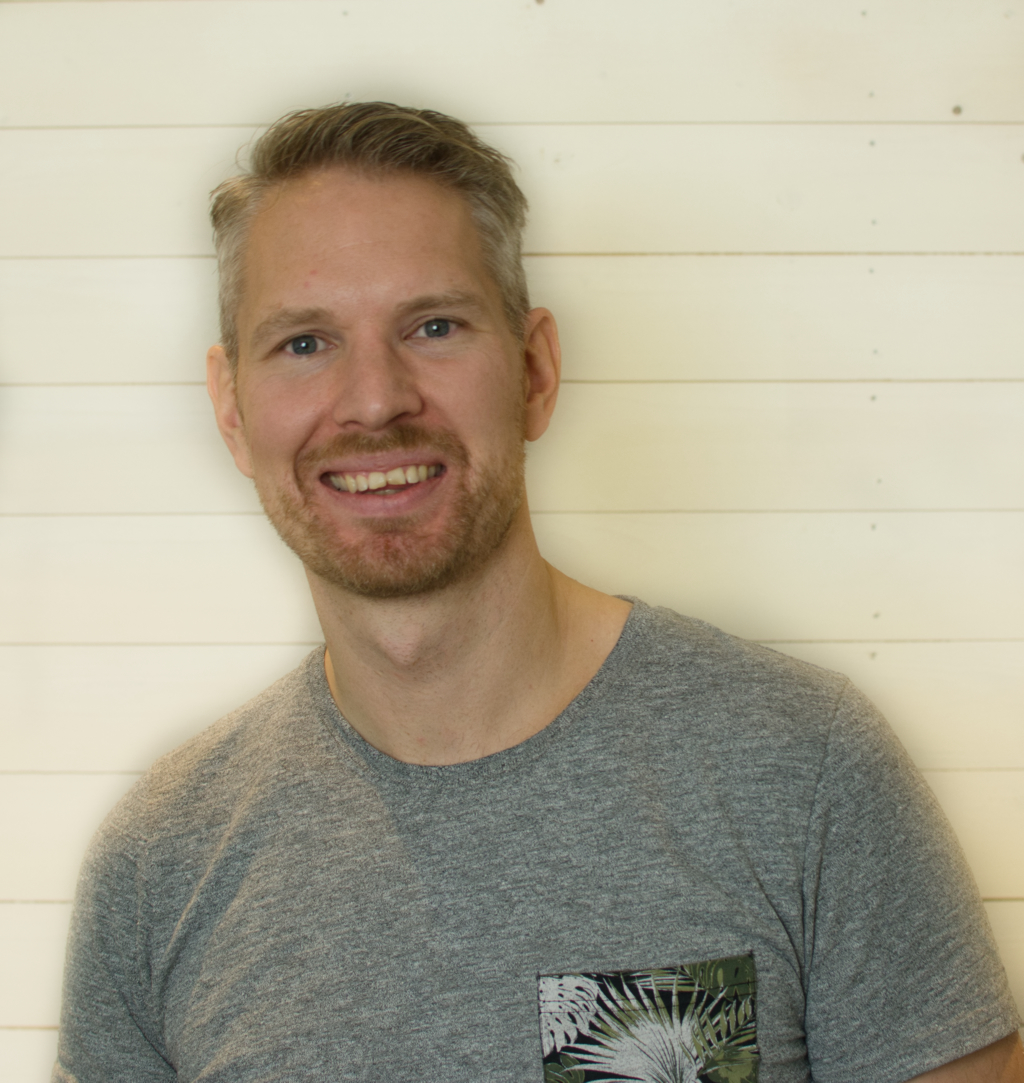 M365 Apps & Services MVP | Consultant work at Exobe, based in Göteborg, Sweden. Co-host of Teamspodden, co-organizer of Teamsdagen. Been working with Exchange, LCS, OCS, Lync, Skype, Teams and related stuff for a while. Mostly writing tips and news after getting questions from customers.