Ny uppdatering – Rättstavning i Lync
Rättstavning har varit den funktion som har varit mest efterfrågad i Lync på www.lync.ideascale.com och för några veckor sedan släpptes en uppdatering med bl.a. denna funktion. Uppdateringen blev snabbt tillbakadragen men nu finns den för ner laddning igen.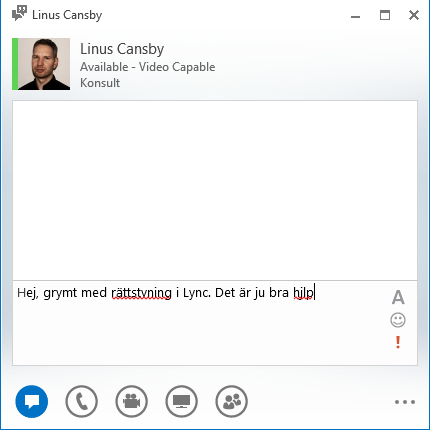 Självklart kan du stänga av rättstavning om du känner att du inte har några problem med att stava eller om du tycker att det blir allt för jobbigt med röda streck under din text. Gå in på Options och bockar ur bocken för rättstavning.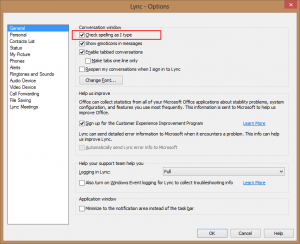 Förutom rättstavning så är status ikonerna i systray (ikoner nere vid klocka) tillbaka så att de visar status igen, detta ändrades ju vid en tidigare klientuppdatering.
En annan efterlängtad uppdatering är problemet att en inloggningsruta för proxy kommer upp då och då ska vara fixat i denna uppdatering.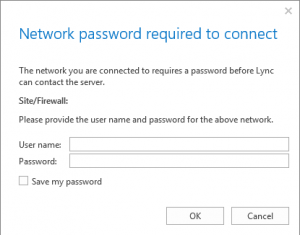 Uppdatering kommer att komma ut på Windows Update men om du redan nu vill ladda hem den så finns den att ladda hem här: http://support.microsoft.com/kb/2825630
Alla fixar i denna klientuppdatering

2880161 

Du kan inte dra en kontakt från Lync 2013 till ett annat program

2880163 

Proxy-autentisering dialogruta visas när du loggar in till Lync 2013

2880164

Snabbmeddelandet har skickats från Lync Web App visar fel symboler i Lync 2013

2880167 

Kan inte logga in till Lync 2013 när en användare loggar in på en dator med ett konto från en annan AD-skog

2882812 

En proxy-autentisering dialogruta visas när du överför en PowerPoint-presentation i Lync 2013

2882813 Det går inte att logga in på Lync 2013 på en dator som kör Windows 7
2882814 Utökade tecken visas felaktigt i en friskrivningsklausul i Lync 2013
2854650 Du kan inte starta ett program för samarbete som är integrerad med Lync 2013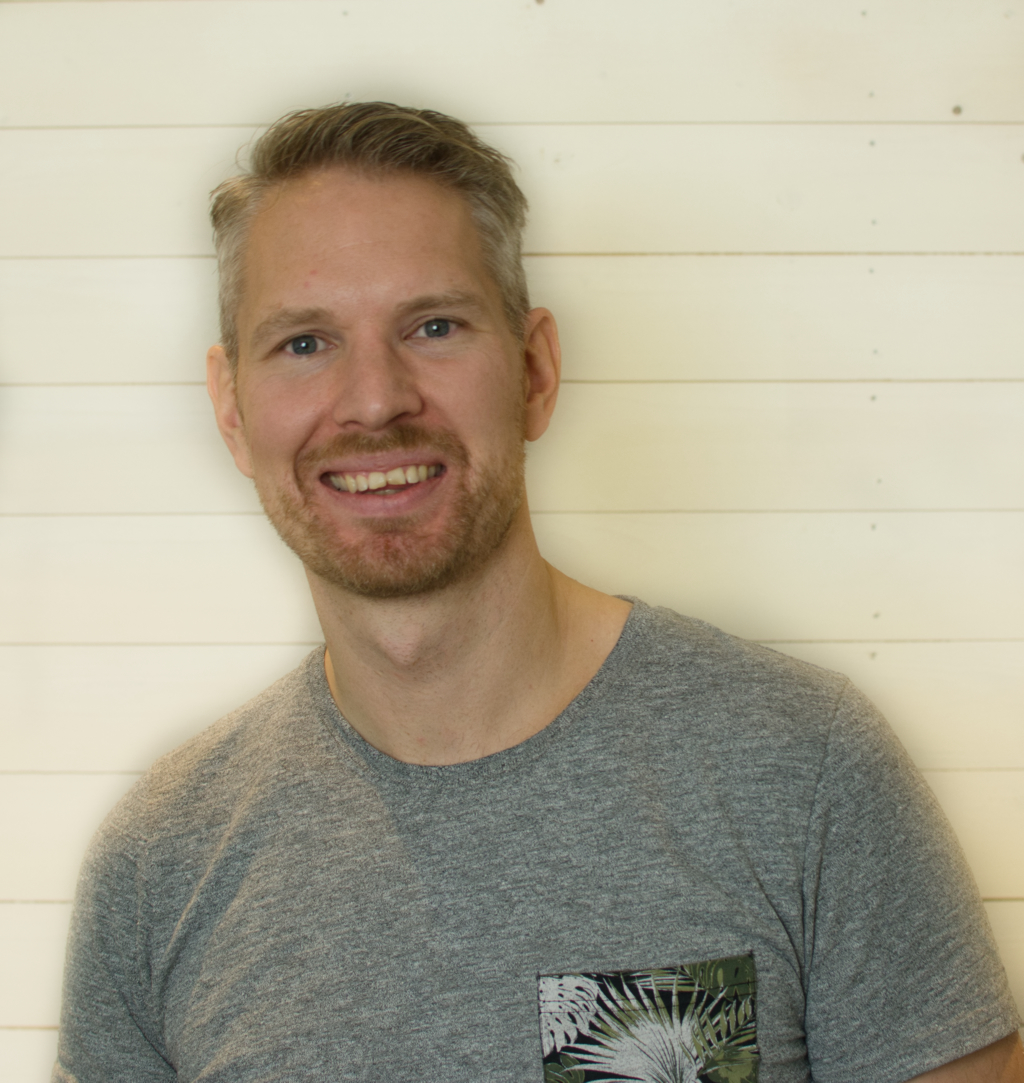 Microsoft Office Apps & Services MVP | Consultant work at UClarity, based in Göteborg, Sweden. Been working with Exchange, LCS, OCS, Lync, Skype, Teams and related stuff for a while. Mostly writing tips and news after getting questions from customers.