Live events is a feature in Microsoft Teams (also available from Yammer and Microsoft Stream) that allows you to broadcast an event to up to 10000 viewers. When you host and schedule a Live event you will get some reports mailed to you afterwards but as an administrator for Teams you did't get any statistics until now. Now Usage reports for Live events are available in Teams Admin Center.
To get some statistics for all your Live events open Teams Admin Center (TAC).
Select Analytics & Reports in the menu
Select the Teams live event usage
Select Date range

Last 7 days, Last 28 days or custom

Select organizer if you don't want all live events listed
Click on Run report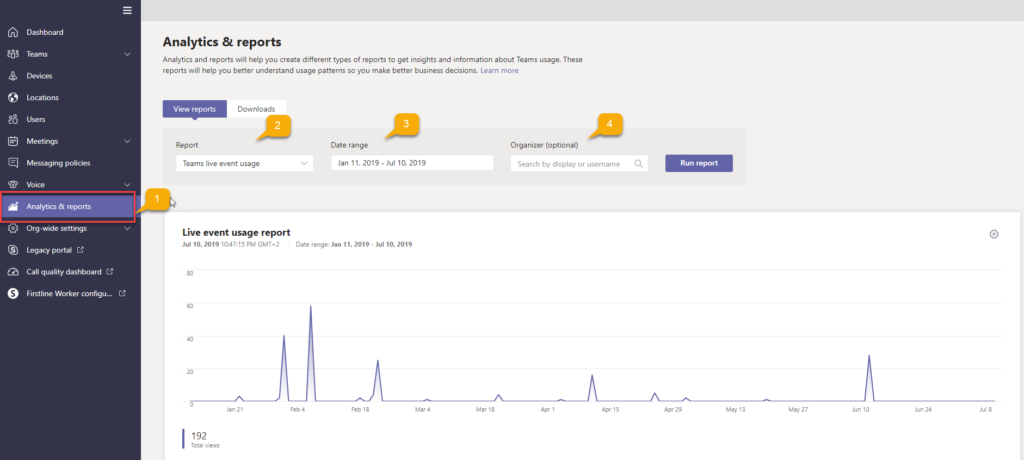 In the report you will first see a graph of how many unique users that been viewing the live events hosted in your tenant. If you scroll down you will get details of each meeting.
Event is the display name of the live event. Click the the event name to get more details about the event.
Start Time refers to the start date and time of the event.
Event Status shows whether the event has taken place.
Organizer is the name of the event organizer.
Presenters are the names of the event presenters.
Producers are the names of the event producers.
Views is the number of unique views.
Recording shows whether the recording setting is on or off.
Production Type shows whether the event is produced in Teams or by an external application or device.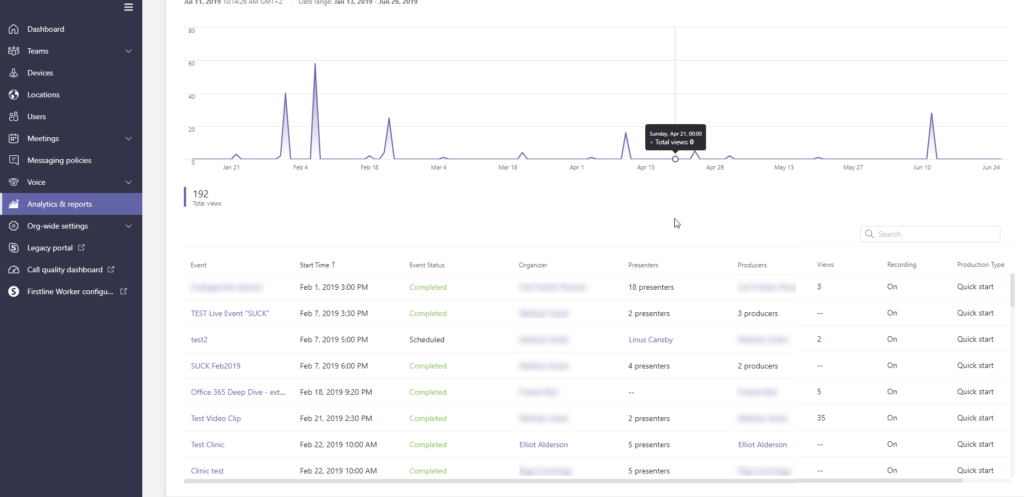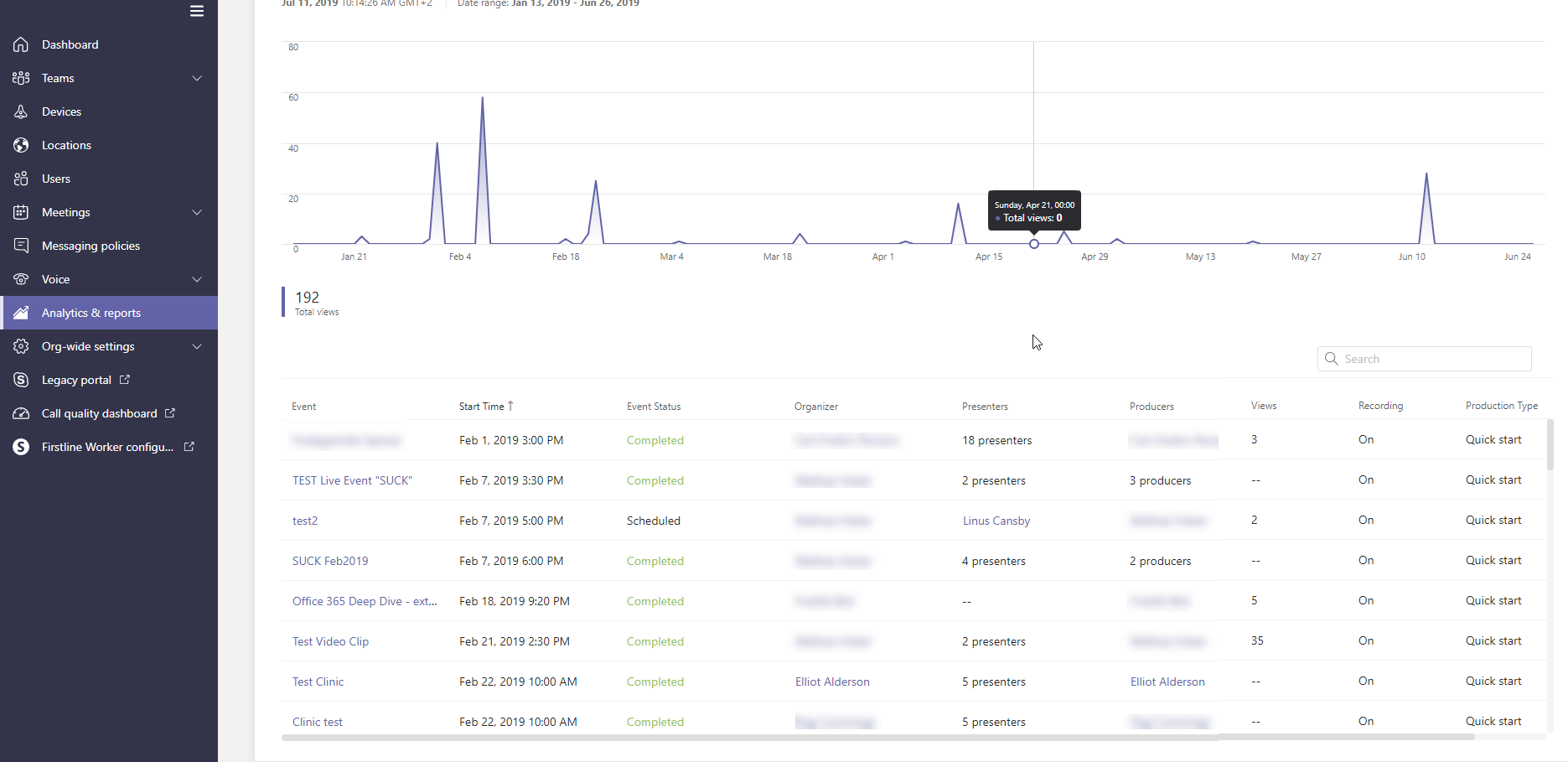 When you click on the Event name you will get more details for that event. You can also click on a name listed in the table and that will open the user profile for that user in TAC. If you have more than one producer or presenter you can hover your mouse over "2 presenters" and it will list all presenter.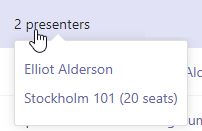 In the details for the meeting you can see almost the same information as in the list view, but here you can't see a list of presenters and producers anymore. Below the meeting details you see different files associated with the event including transcripts, reports and recordings. Click a file name to view or download the file. Also note the expire date, files for a live event are saved 180 days after the event.

Since this Live events is a streaming service there is no reports of network quality or attendee performance if you haven't enabled a third-party eCDN (Hive eCDN or Kollective eCDN). If you have these services installed and setup you will get attendee details in this view as well.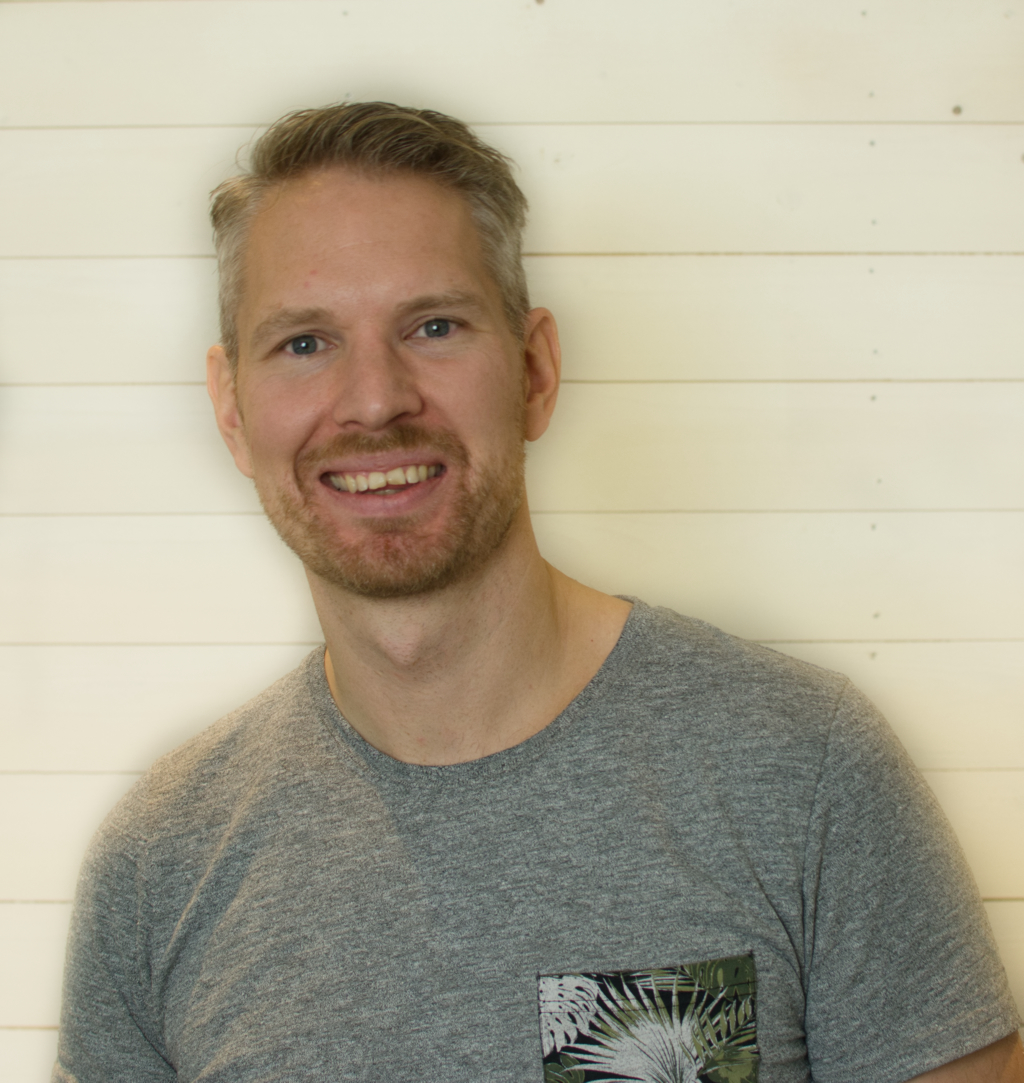 M365 Apps & Services MVP | Consultant work at Exobe, based in Göteborg, Sweden. Co-host of Teamspodden, co-organizer of Teamsdagen. Been working with Exchange, LCS, OCS, Lync, Skype, Teams and related stuff for a while. Mostly writing tips and news after getting questions from customers.