As a start of Ignite, Microsoft released a blog article with new features coming to Microsoft Teams. Many useful features that I summarize here.
Storing Teams recordings in OneDrive
Today when your record a Teams meeting it will be recorded in Azure Media Services and then uploaded to Microsoft Stream. But now Teams recordings will be stored in OneDrive instead. With the recording in OneDrive you will able to share your recording to external users. Other new values that comes with OneDrive is retention policies, information governance, multi-geo, etc.
Release Q4 2020

Read more
New Together mode scenes​
In the new meeting experience you can use the together mode that will show all participants with video in the same view, without your video background. With this update you will get more backgrounds to choose on for Together mode. Can we hope that the next update after this will include custom backgrounds?
Release: Q4 2020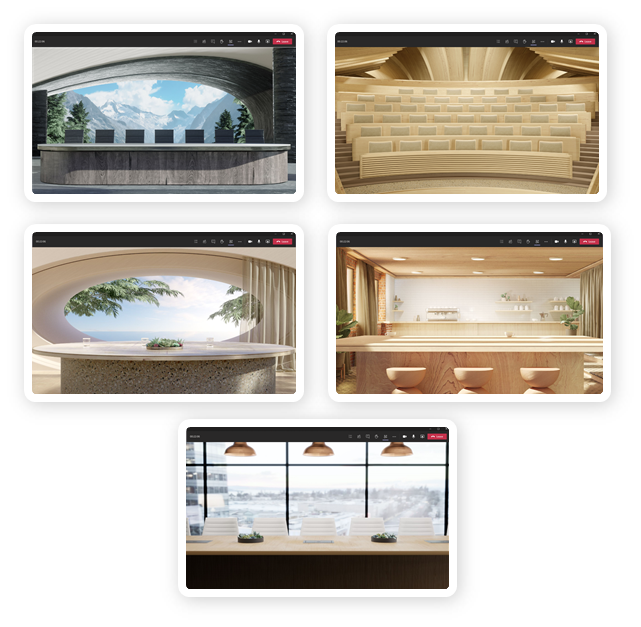 Virtual breakout rooms​
Breakout rooms is a feature requested by many users and you can find it in other platforms like Zoom. But now we will get it to Teams as well, organisers will be able to create multiple breakout rooms from the main meeting and then have participants moved to that room. You can have Teams automatic selecting who should be in which room or you can select it manually. When you want everybody to come back to the main room, just close the breakout room and participants will be moved back. Presenters will be able to do announcements to all the rooms during the breakout sessions.
Release October 2020 (see Roadmap)
Custom layouts
In a meeting you will be able to select how your presentations should look like with a overlaying video. Viewers of your presentation will be able to see the presenter and the presentation at the same time in the same view.
Release Q4 2020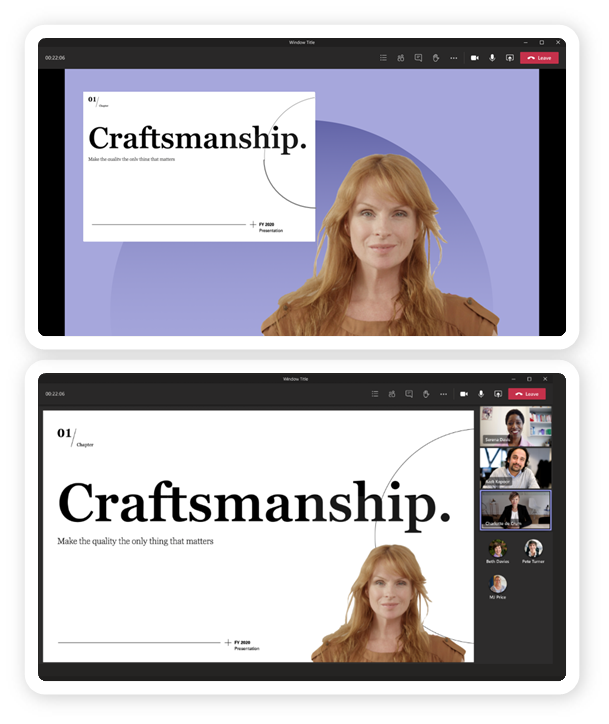 Meeting Recap
After the meeting we will see a meeting recap with shared files, recording, transcript file, notes and attendant report. Useful to have everything at the same place after the meeting without any need to save it during the meeting, Teams will do it for you.
Release Q4 2020 February 2021 (Roadmap item 68729)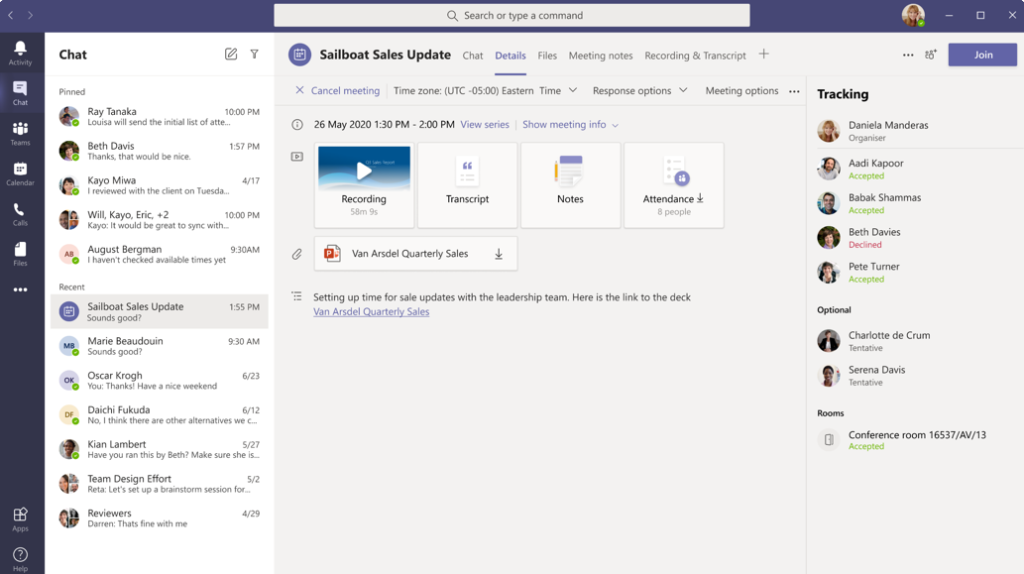 Large meetings
Large meetings will allow you to be 1000 participants in one meeting. Don't forget to set who is a presenter and activate the hard mute feature that is coming. 1000 participants will require that the meeting organiser have the Advanced Communication license.
Release Q4 2020 March CY2021(Roadmap)
And when participant 1001 joins the meeting they will be redirected to a Live Event that broadcasts the same meeting. Live Events supports 20000 views with the Advanced Communication licence.
Release October 2020 February CY2021 (Roadmap)
Registration and engagement reporting
You will soon get a registration function in Teams so attendees can register to meetings instead of you sending out a invite. You will also be able to get engagement reports from your meeting. With this Microsoft will release APIs for third-party integrations. This feature will be a part of the Advanced communication license.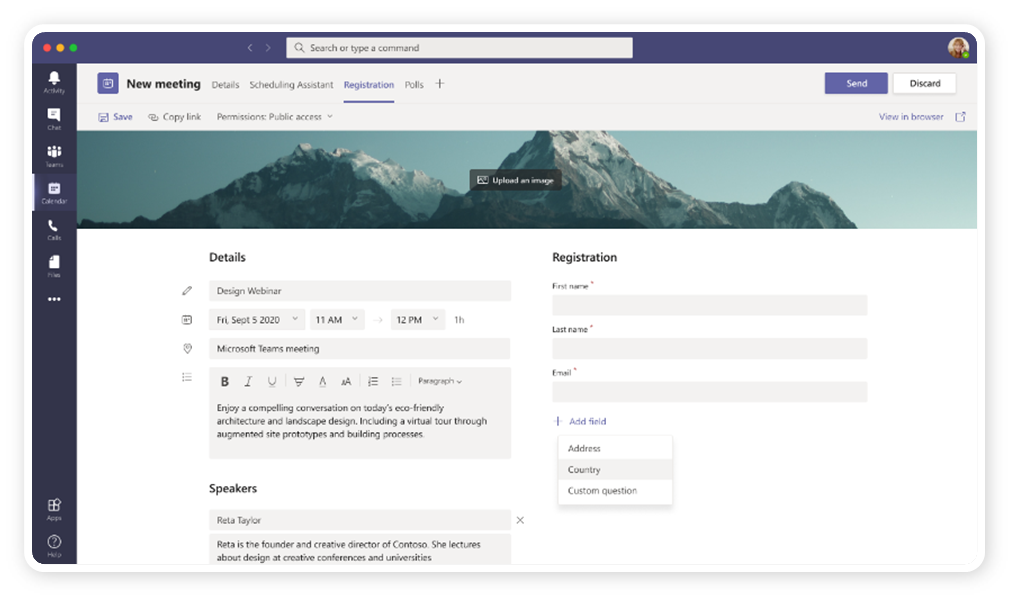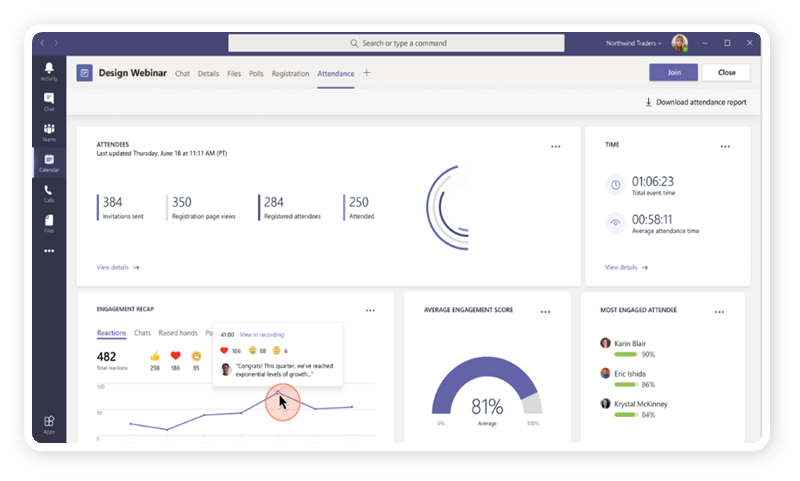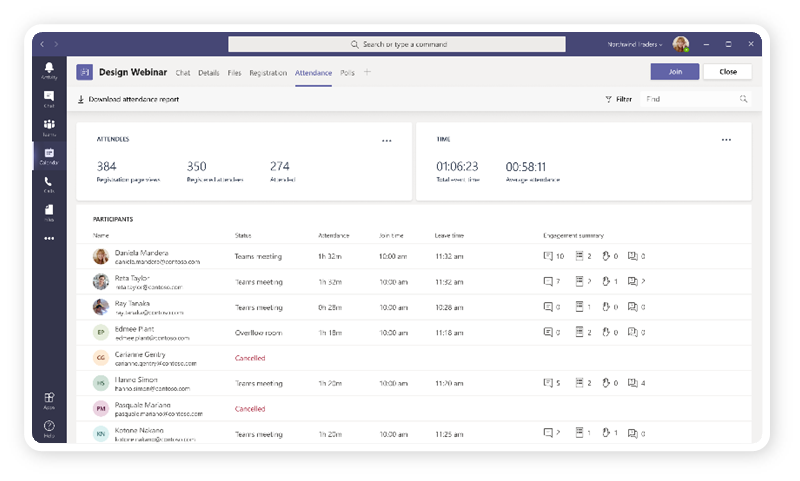 Meeting controls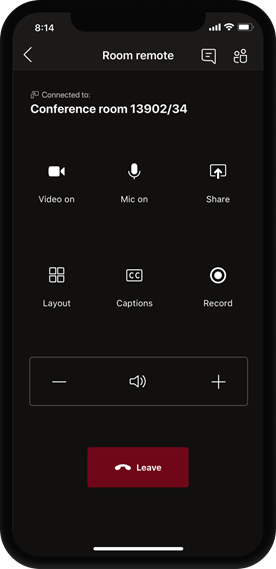 In the meeting room you will be able to control your meetings without touching the device. You will be able to use your mobile phone as a remote control and connect it to Microsoft Teams Rooms devices.
Release December 2020 February CY2021 (Roadmap)
MTR devices will support Cortana, so devices in regions were Cortana is supported will be able to control the meeting with voice.
Release December 2020 February CY2021 (Roadmap)
Wirelessly cast to any Teams Room, collaboration bar or Surface Hub device, enabling seamless ad-hoc in-person collaboration for people in a shared space.
Release December 2020 February CY2021 (Roadmap)
Proximity join will come to Surface hub devices. We have this feature in MTR devices today. So when you join a Teams meeting from your laptop or mobile device it will use bluetooth to check if there is any MTR or Surface hub nearby and suggest that you connect audio and video with that device.
Release September 2020 (Roadmap)

Read more
Microsoft Teams panels
You know outside of meeting rooms you can see screens with information if the room is booked or not, now Microsoft enters this market with Microsoft Teams Panels (MTP ?). Microsoft will create the software and the hardware is coming from their partners, to start with Crestron and Yealink. Features except seeing who booked the room is that you can view the building floor plan and book another room using the "Nearby Rooms" feature.
Release Q1 2021

New calling experience
The calling experience in Teams desktop client will get a new view. Contacts, voicemail and calling history will be in the same view.
Release Q4 2020 February CY2021 (Roadmap)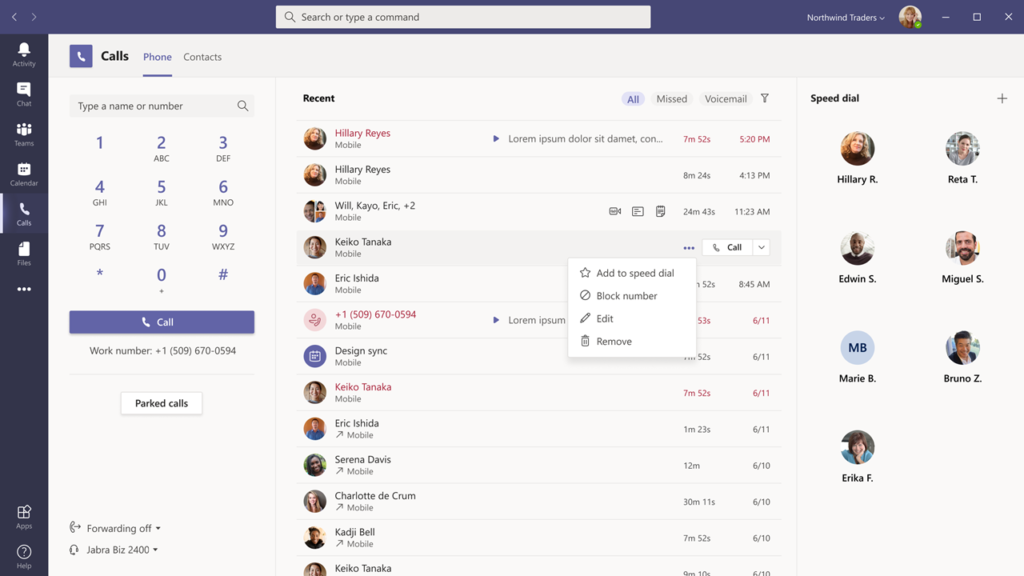 Call Queues in channels
Call Queues will be able to connect to a Teams channel. So you will be able to get information about agents, call history in the channel. And team owners will be able to administrate the queue from the teams settings.
Release Q4 2020 March CY2021 (Roadmap)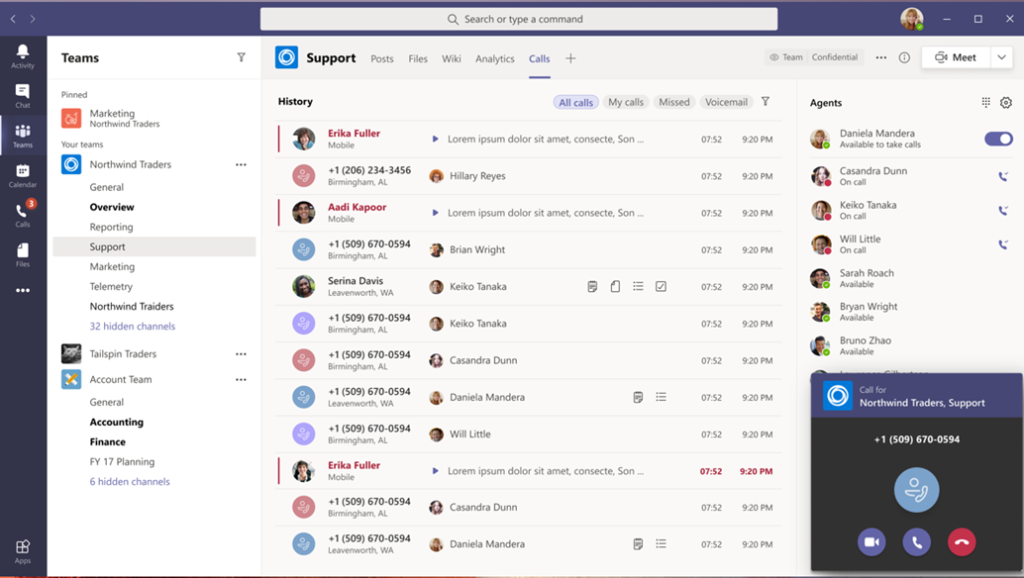 Meeting features in 1:1 calls
Features that you have in meetings will come to 1:1 calls. Users will be able to start transcribing and record the call, start live captions and move calls between desktop and mobile apps.
Release Q4 2020 Q1 2021 (Roadmap)
New Search results experience
The search in Teams will be powered by Microsoft Search. The search experience will will make finding messages, people, answers, and files faster and more intuitive.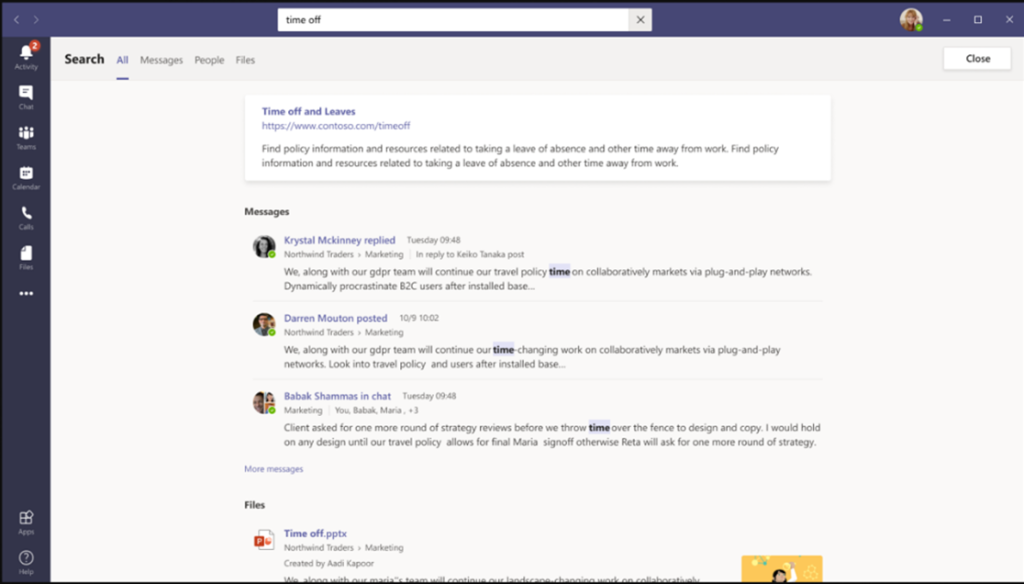 More to come…
This was just a few of the announced new features. Make sure that you follow Ignite for all the latest information.
https://techcommunity.microsoft.com/t5/microsoft-teams-blog/what-s-new-in-microsoft-teams-microsoft-ignite-2020/ba-p/1665600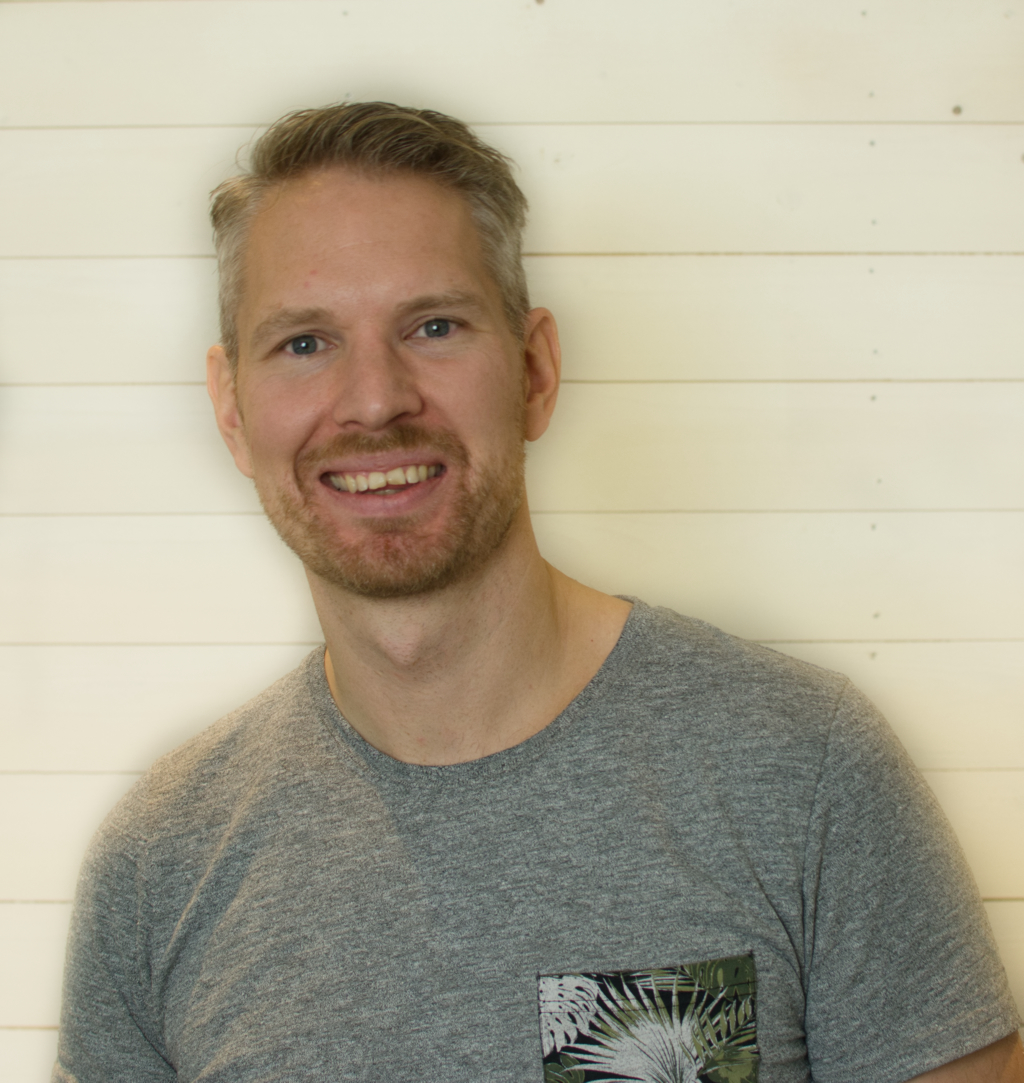 M365 Apps & Services MVP | Consultant work at Exobe, based in Göteborg, Sweden. Co-host of Teamspodden, co-organizer of Teamsdagen. Been working with Exchange, LCS, OCS, Lync, Skype, Teams and related stuff for a while. Mostly writing tips and news after getting questions from customers.