Microsoft started to roll out Live Captions in Microsoft Teams so that you in meetings can get Live Captions or Subtitles. It only works for English, currently. And the subtitles will only be in English, so you can't speak English and have subtitles in German like in Live Events.
I have to say that it is working really good, even for me that speaks English with a Swedish accent. Since the subtitles is almost instant it will be useful in meetings. One "fear" is that people will start comment the words it captions wrong, since it will.
Why is this useful if it only shows English when the speaker already speaks English? I can see a couple of use cases. Maybe attendees ain't native English speaker and have hard understand the spoken word some times, text will assist in that case. It can also assist if an attendee have some hearing loss or of some other reason have hard hearing the presenter, maybe a noisy environment.
To turn it on click on More actions (…) button in the meetings menu. Then you should see Turn on live captions (preview).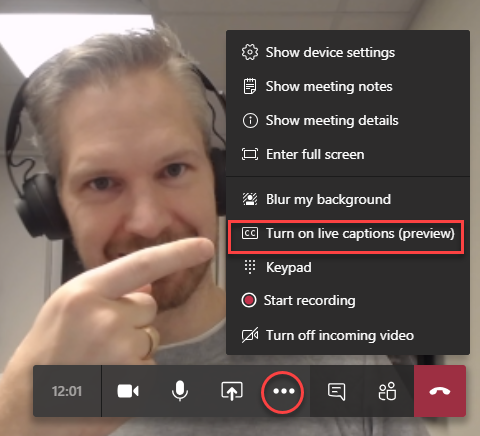 When active you should see subtitles in your meeting and in the meetings menu you should see the CC icon.

If your language is set to something else in Settings for Teams you might see a different wording in the menu, but Live Captions will still work (if you speak English).


Administration
Administrators can turn off Live Captions. In Teams Admin Center open a Meeting Policy and scroll down to Participants & Guests. For Enable live captions you have two options
Disable but the organizer can override – Organizer will be able to activate Live Captions in the meeting
Disabled – Live Captions will not be available for users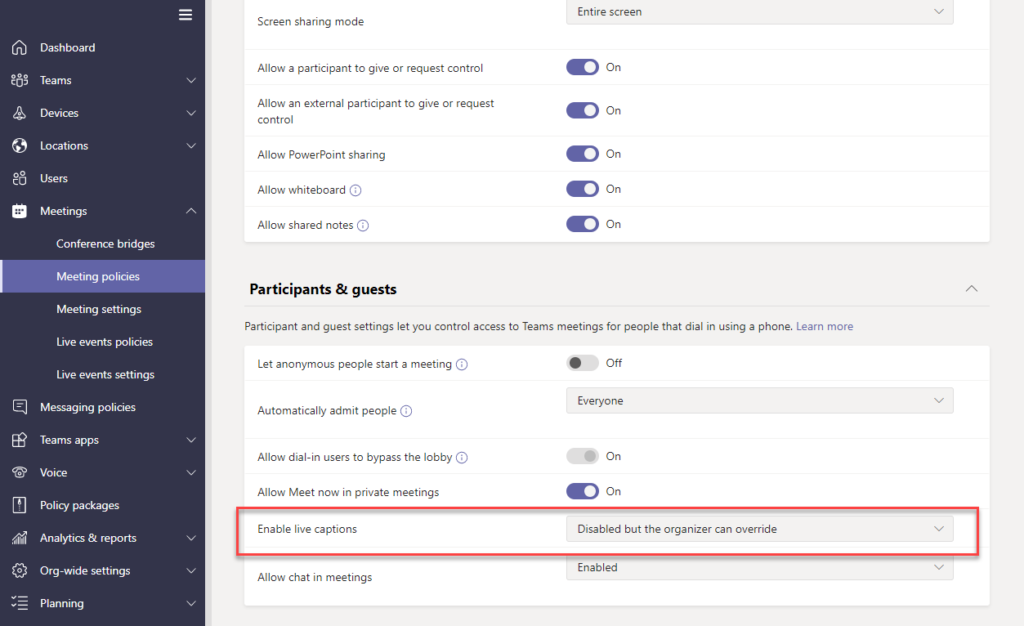 PowerShell
You can also change the settings with Powershell. Change <PolicyName> to the policy you want to change, ex Global.
Disable for all
Set-CsTeamsMeetingPolicy -Identity <PolicyName> -LiveCaptionsEnabledType "Disabled"
Enable for oranizers to eactivate Live Captions
Set-CsTeamsMeetingPolicy -Identity <PolicyName> -LiveCaptionsEnabledType "EnabledUserOverride"
One Question that came during a session I held at Microsoft is if this captions is saved anywhere. What I can see is no texts saved anywhere, except if you start to record the meeting and then subtitles will be saved in Microsoft Stream.
Demo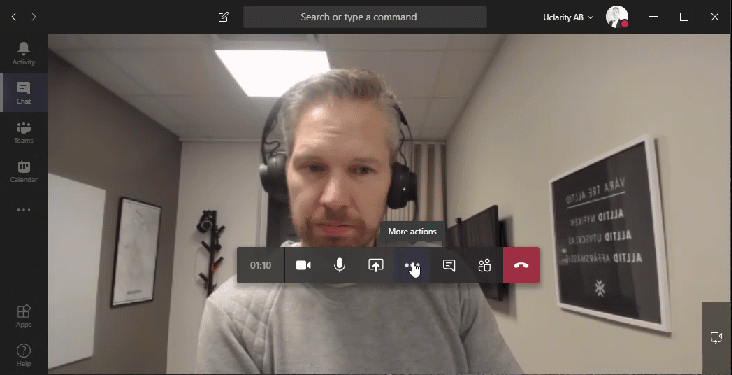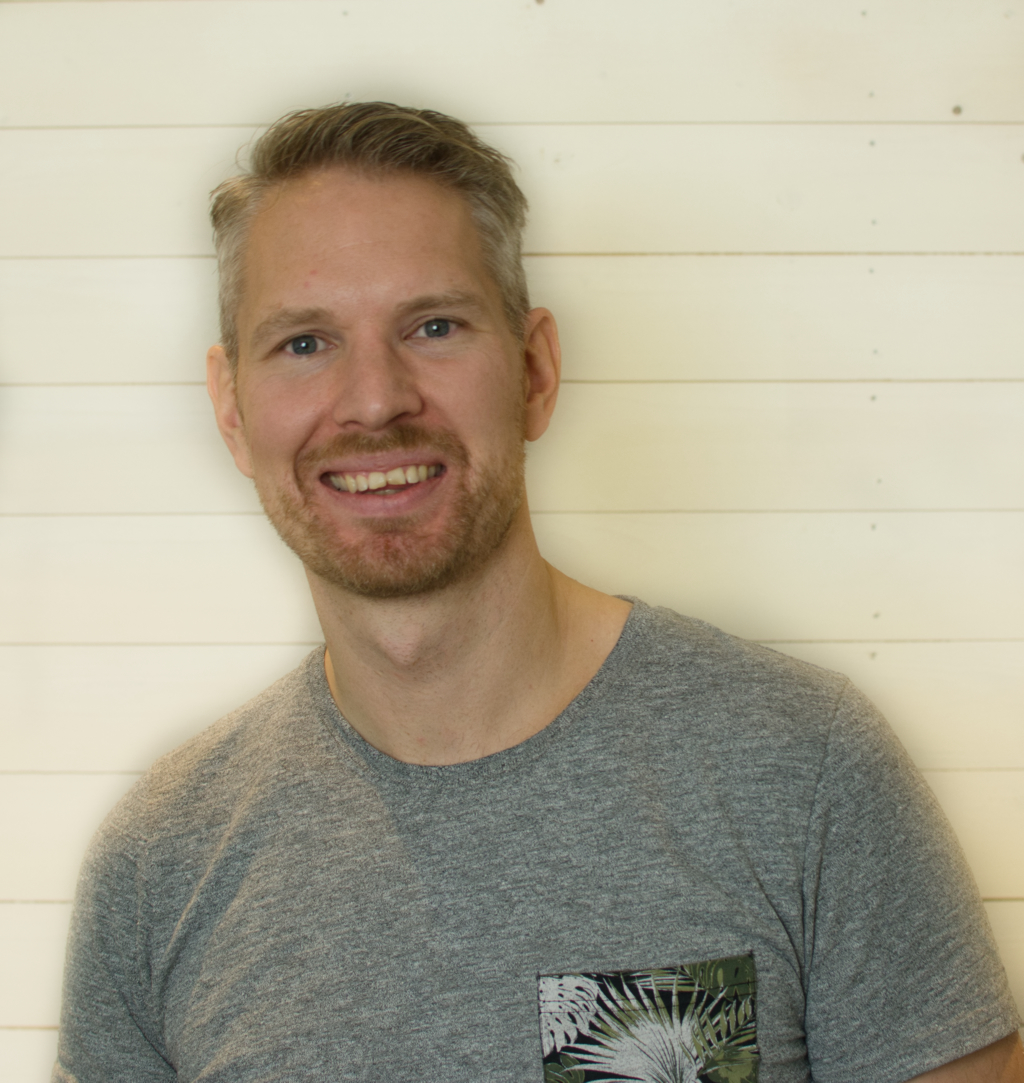 M365 Apps & Services MVP | Consultant work at Exobe, based in Göteborg, Sweden. Co-host of Teamspodden, co-organizer of Teamsdagen. Been working with Exchange, LCS, OCS, Lync, Skype, Teams and related stuff for a while. Mostly writing tips and news after getting questions from customers.