When you chat with someone from another Office 365 tenant that is called federation and the external part is a federated contact. Until now Teams been using Federation version 1 that uses Skype for Business Online as a gateway, even if both users are Teams Only users they would go via this SfB gateway.
When you chatted with someone external you might seen a small Skype icon next to their contact in Teams, even if you know that they are using Teams. That is because the traffic was bypassing the SfB Gateway.
Native federation
Now Native federation also known as Federation v2 is rolling out, it should be rolled out by mid-December. With this new federation Teams will not use the SfB Gateway instead federation traffic will go internally in Teams infrastructure.
One requirement for this is that both users are in coexistence mode "Teams Only". I've seen that if I chat from Teams Only to a federated contact in Islands mode they received the message in Teams and we go the native federation chat. This can be a problem if you send a message to a user in Islands mode that never uses Teams.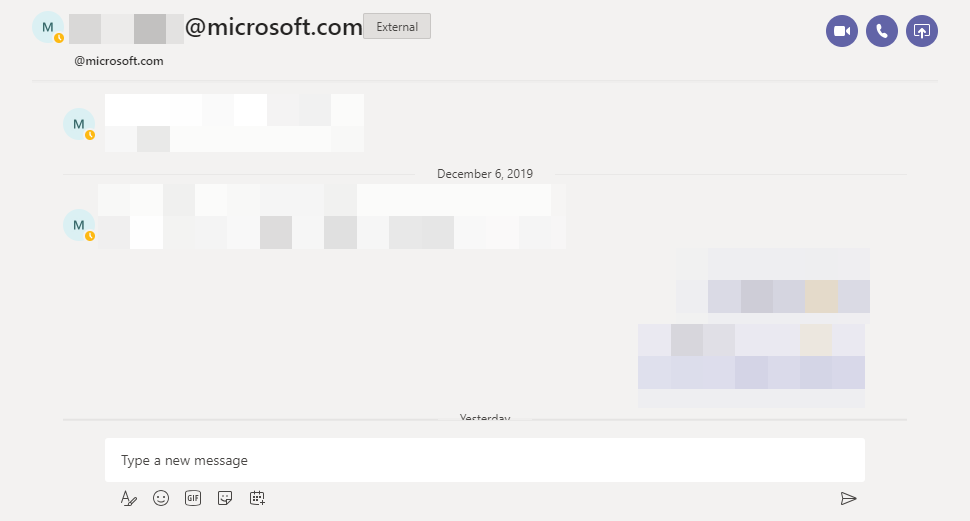 The window above is a chat window with a federated Teams Only user. As you can see there is no Skype-icon and Video/Audio calls and Desktop sharing is available.

Formatting messages, Emojis, Giphys, Stickers and Schedule meetings are available in the native federation chat.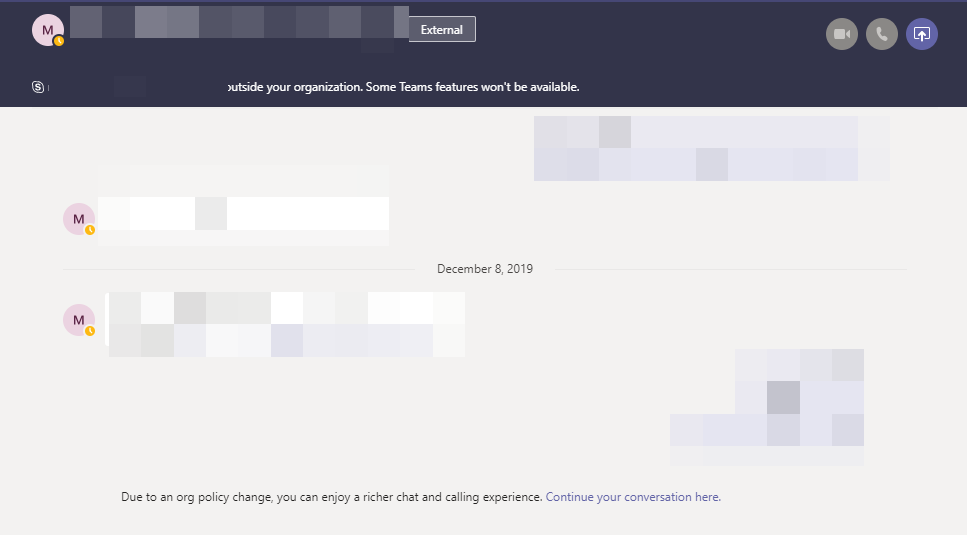 In the window above I had a federation v1 chat with an external contact, this has now been upgraded to native federation so I can't continue chatting or start calls. There is also a information message about that.

"Due to an org policy change, you can enjoy a richer chat and calling experience. Continue your conversation here."

If I click on the "Continue your conversation here" a new chat tab with that contact will start but in native federation mode.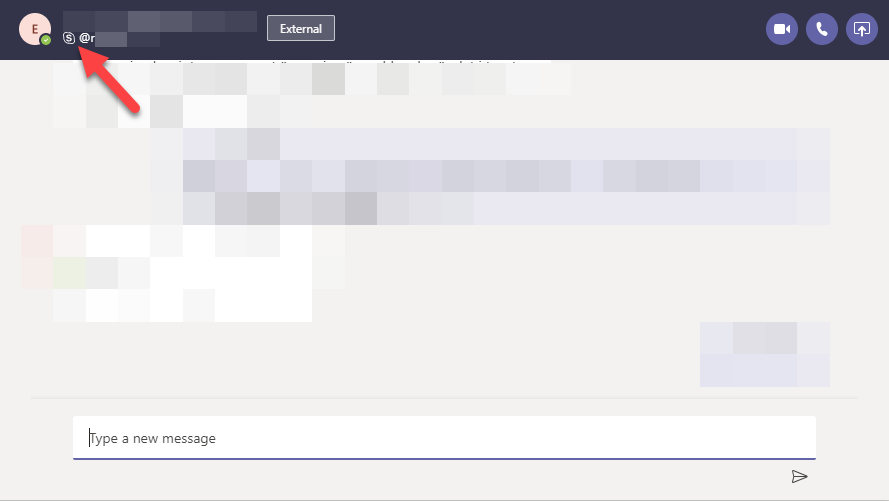 The last view is for a contact using Skype for Business. As you can see the Skype icon is still there and I can start Audio and Video calls. The Share desktop icon will create a Teams meeting and ask the Skype user to join via Teams web application for desktop sharing.
Group chat
I've got this native federation with some contacts this year, suddenly it just showed up for a day or for many months and it been really good to be able to paste pictures, send Giphys and all other functions. So now when it is rolled out for real it will be easier to work with external contacts.
One thing I hope will come soon is that Teams will allow external and internal users in the same group chat. That would be great.
Administration
Federation is activated by default and if you want to disable it you can do that from Teams Admin Center. In Org-wide settings in the left menu select External Access and turn off Users can communicate with Skype and Teams users.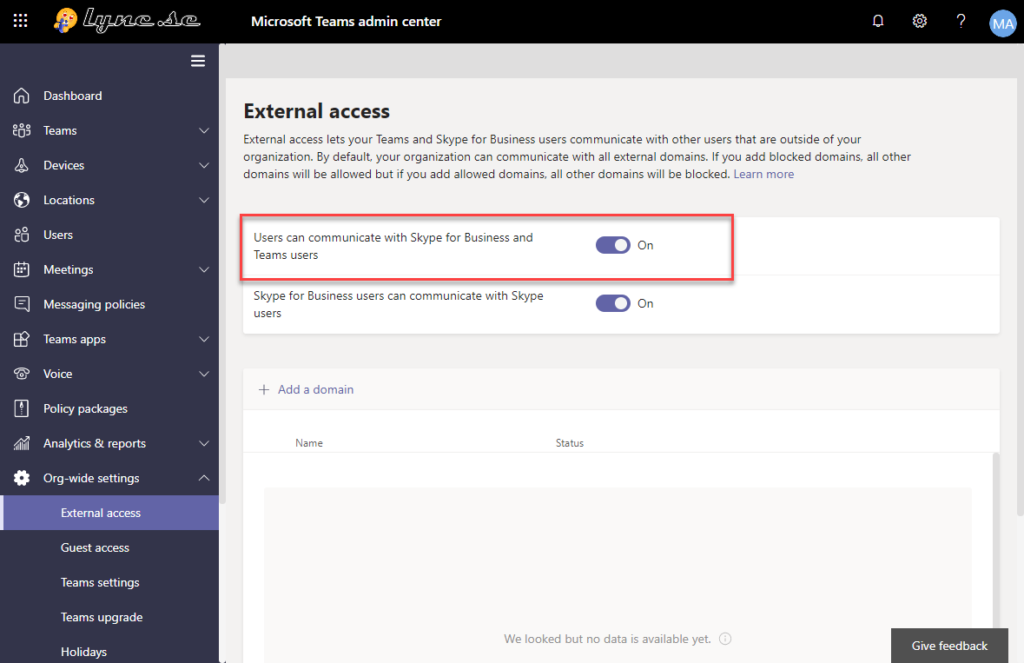 The documentation currently states that your tenant and the external tenant have to be in TeamsOnly upgrade mode. That is not correct, based on tests. Your organisation can be in another mode than TeamsOnly as long as the user is in TeamsOnly upgrade mode.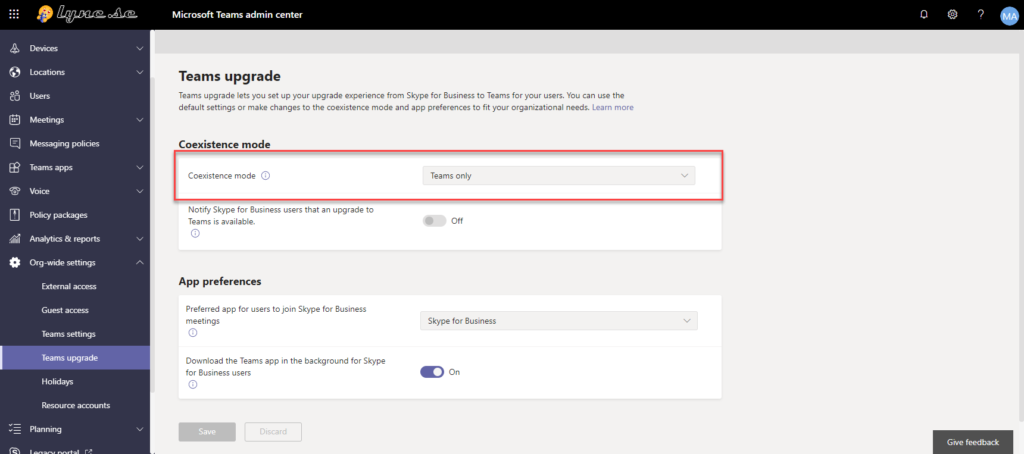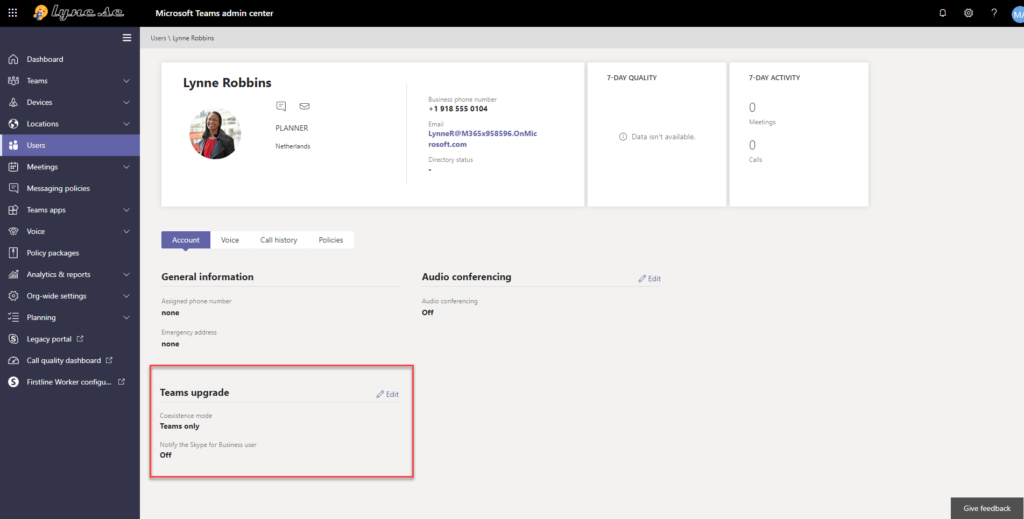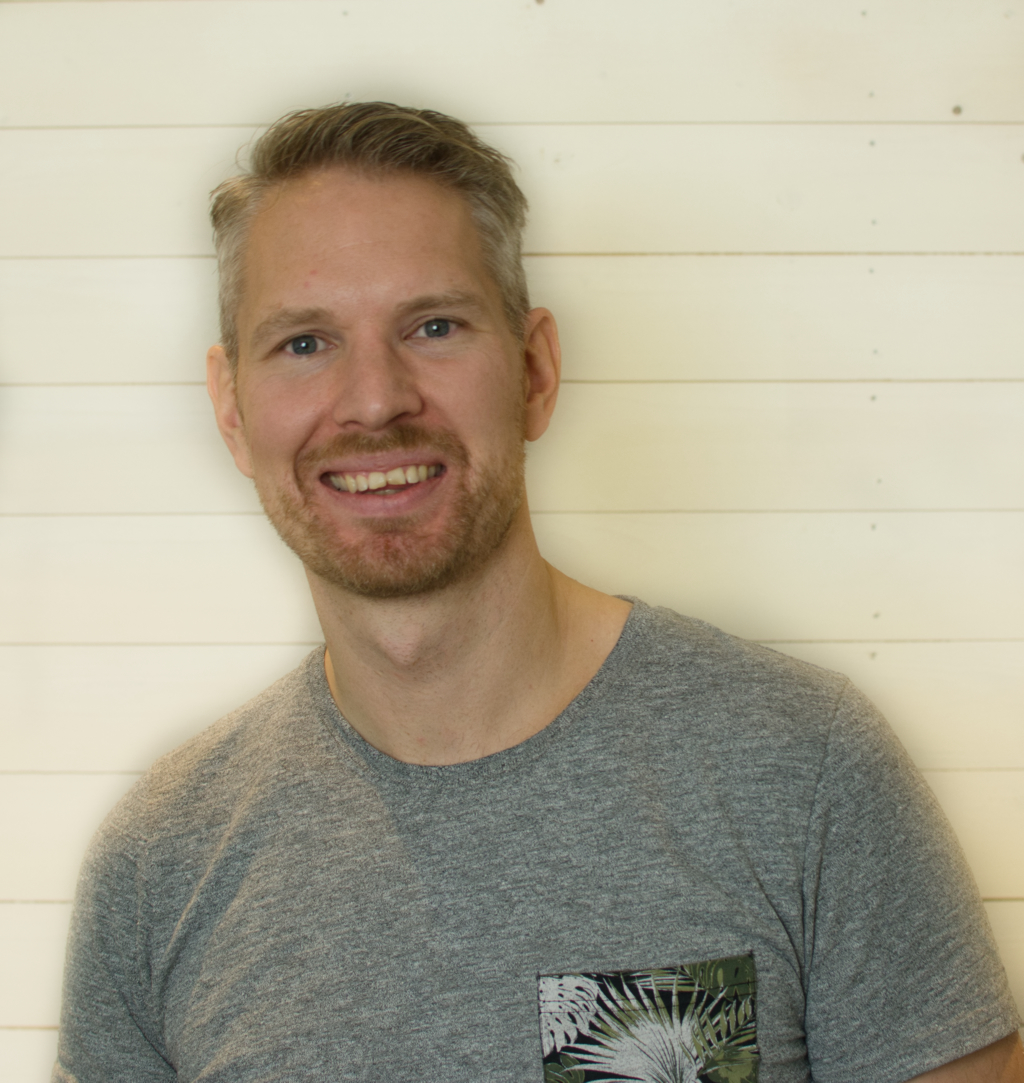 M365 Apps & Services MVP | Consultant work at Exobe, based in Göteborg, Sweden. Co-host of Teamspodden, co-organizer of Teamsdagen. Been working with Exchange, LCS, OCS, Lync, Skype, Teams and related stuff for a while. Mostly writing tips and news after getting questions from customers.