This is an updated article since Microsoft changed the layout of this feature. You can find the old article here.

When you are showing a video or something else with audio from your computer into a meeting in Teams you want the meeting participants to be able to hear the same audio as you hear. It is possible to include system audio, if you have the correct settings.
Include system audio
To share system audio you can do it when you start sharing your desktop or after you already have shared it. When you sharing your desktop select the sharing button and then check the checkbox Include system audio and then select a Desktop or a Window to share. You can't share a PowerPoint file when Include system audio is selected.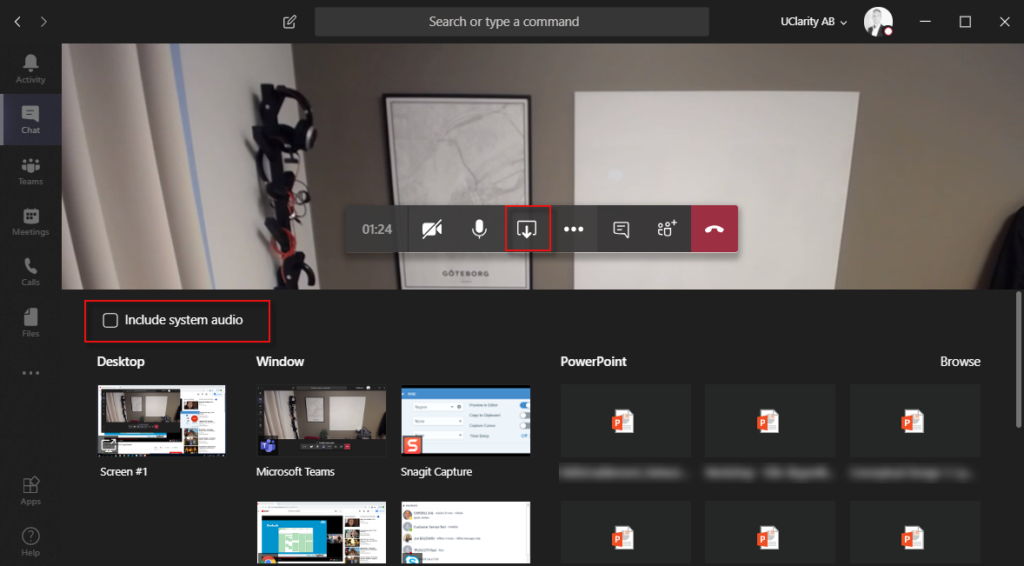 If you don't have the checkbox you can start sharing your desktop or application in your Teams meeting. Click on the Share button and then select to share a Desktop or a Window.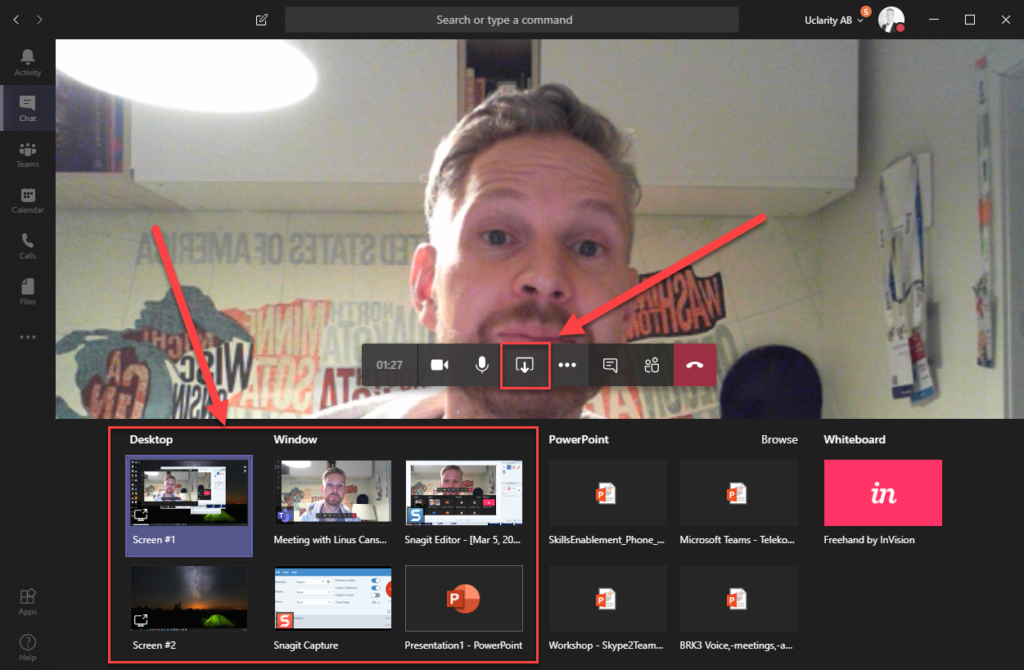 Then move your mouse to the top of your screen and a menu should appear, select Include system audio by clicking on the button.. You can also do this if you forgot to share system audio when you started to share your desktop.

Switch speakers to include audio
You might get an error that says "Switch speakers to include audio". To fix this you have to make sure that your Windows audio device is the same as your audio device in Teams. So if you hear the audio from other participants in your headphones you have to make sure that your Windows system sound is played to that device too.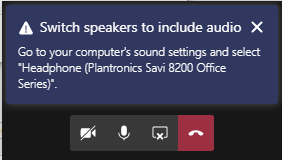 If you don't have the same audio device selected in Teams and in Windows you will see this error.
Select Audio device in Teams
In Teams you have a couple of different ways to select you audio device, one ways is in your meeting select more actions (…) and then select Show device settings.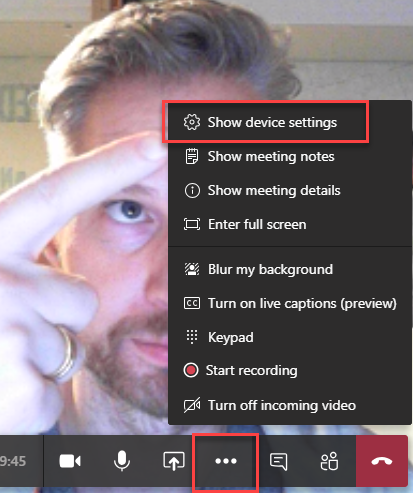 Check what Audio device you are using.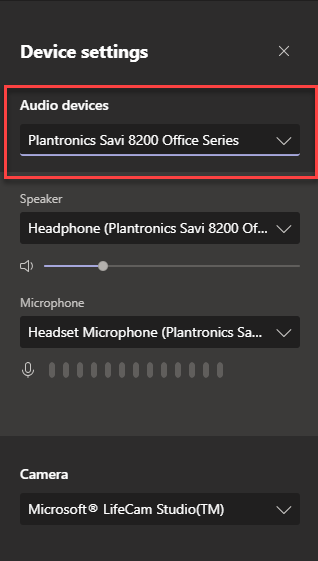 Select audio device in Windows
In your systray left click on the speaker icon.

Make sure that the device showing here is the same as you had selected in Teams. If not you can click on the small arrow and select another device.

Now you are ready to share your system audio in a meeting.
Share system Audio from Teams for Mac
If you are running Teams on a Mac it is not possible to share system audio when sharing desktop. But in this uservoice request Microsft updated that it is expected to be released "this quarter", posted April 11.
Recording in Stream
If you record your meeting it will be saved to Microsoft Stream. System audio shared in meeting will be recorded too.
Live events
With Live Events you might want to share audio too but currently that is not possible, when sharing in Live Events we don't get the option to share audio.
An solution you could use there is two computers, Computer A and Computer B. You also need a HDMI2USB-device, ex. Magewell USB Capture HDMI. Connect HDMI from Computer A to the Magewell device and the Magewell USB output to Computer B. On Computer A you play the video with audio content and on Computer B you are signed in as a presenter in Live Events, audio and video from come from Computer A via USB.
There is an uservoice request to get this working in Live Events and Microsoft is working on it. Vote for it here:
https://microsoftteams.uservoice.com/forums/555103-public/suggestions/38470144-about-include-system-audio-in-live-events
Update April 10. Microsoft posted in the uservoice that this feature is In testing and "hope to release soon".
Update It is now possible to share system audio in Live Events.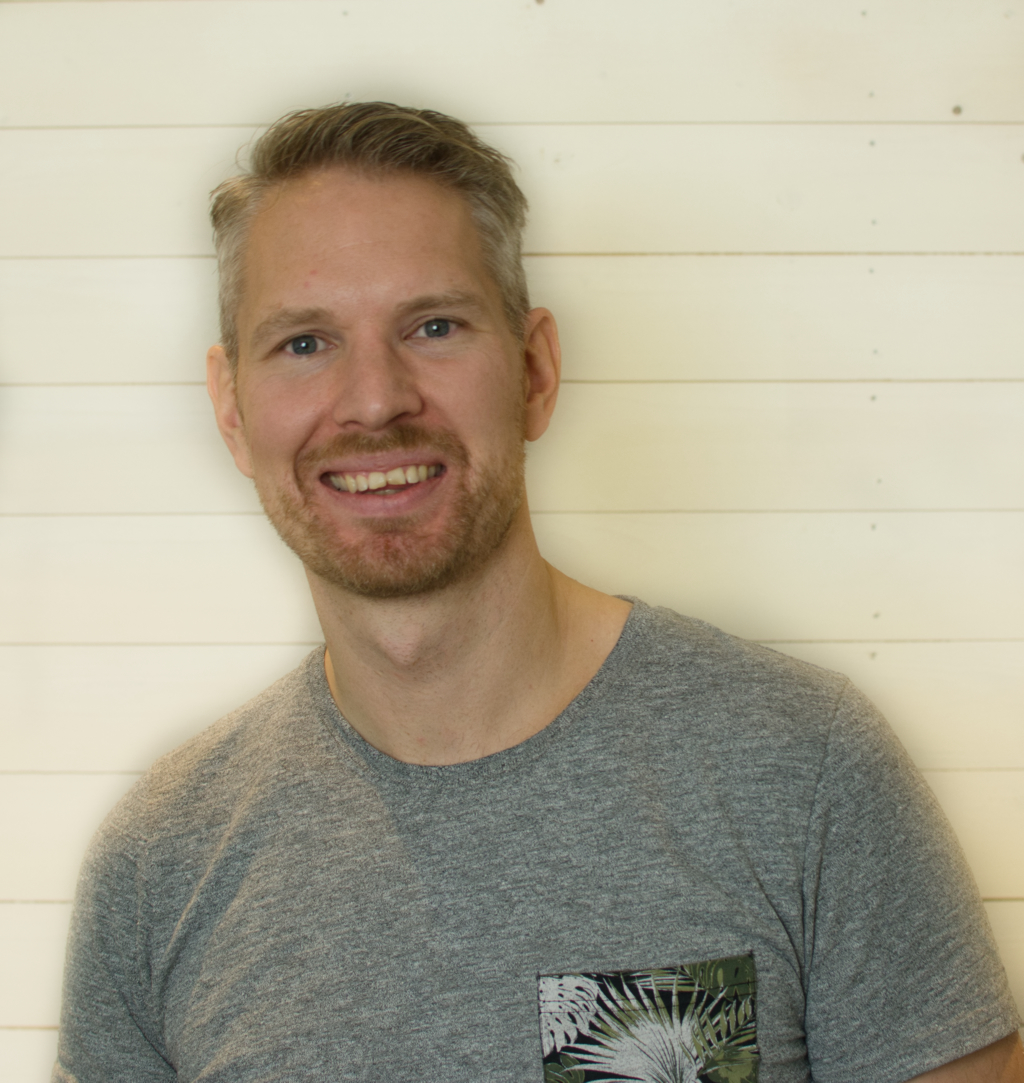 M365 Apps & Services MVP | Consultant work at Exobe, based in Göteborg, Sweden. Co-host of Teamspodden, co-organizer of Teamsdagen. Been working with Exchange, LCS, OCS, Lync, Skype, Teams and related stuff for a while. Mostly writing tips and news after getting questions from customers.