In the Ignite session Advanced calling capabilities Roy Kuntz and Alan Xie showed what is coming to Microsoft Teams when it comes to calling.
Modern calls app
Modern calls app is a rebuilt calling experience will be the calling hub for teams gathering all calling functions in one place. Dial pad will allow you to call by name or number, Speed dial to the right with easy access to your favourite contacts and the Recent in the centre.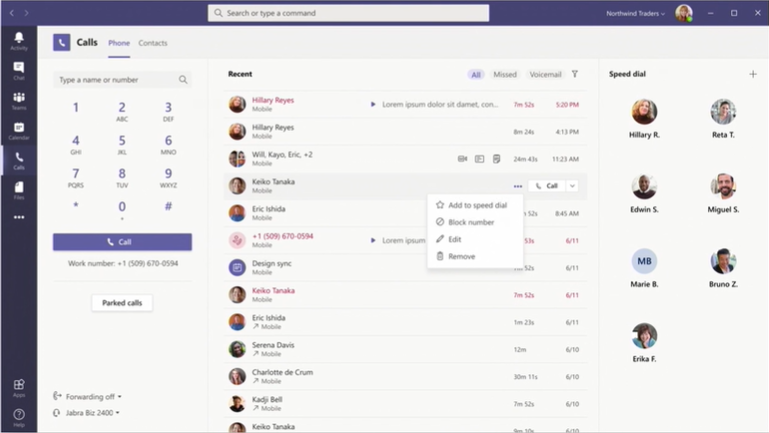 You will see more information about the call by selecting it and additional information will show in the right summary pane. In the call table you will be able filter on Missed calls, incoming calls and voicemail. And you will also be able to search for calls by entering name or number.
With the dial pad you will be able call numbers and contacts, one or multiple. If you want to initiate a group call inter multiple contacts or numbers and call it. If you are a delegate for someone you can select to call as yourself or as them.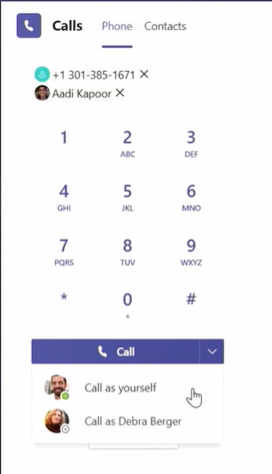 From this view you can also mange Parked calls, Call groups, call forwarding settings and device settings.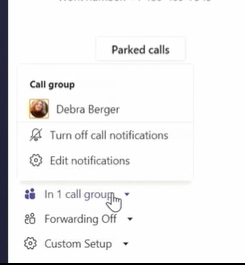 Collaborate calling
This new feature will link Call Queues into Teams Channels. To start using this when the feature is released (Q4 2020 March 2021) you have to open an existing Call Queue (or create a new one) and then link it to a Team. This way a Team owner will take ownership of the CQ and select who is an agent in the Queue by adding them to the team.

In the teams channel we will now see a new Calls tab with all the call history to the queue. We see a dial pad for outbound calls from the queue and we can see the agents in the queue.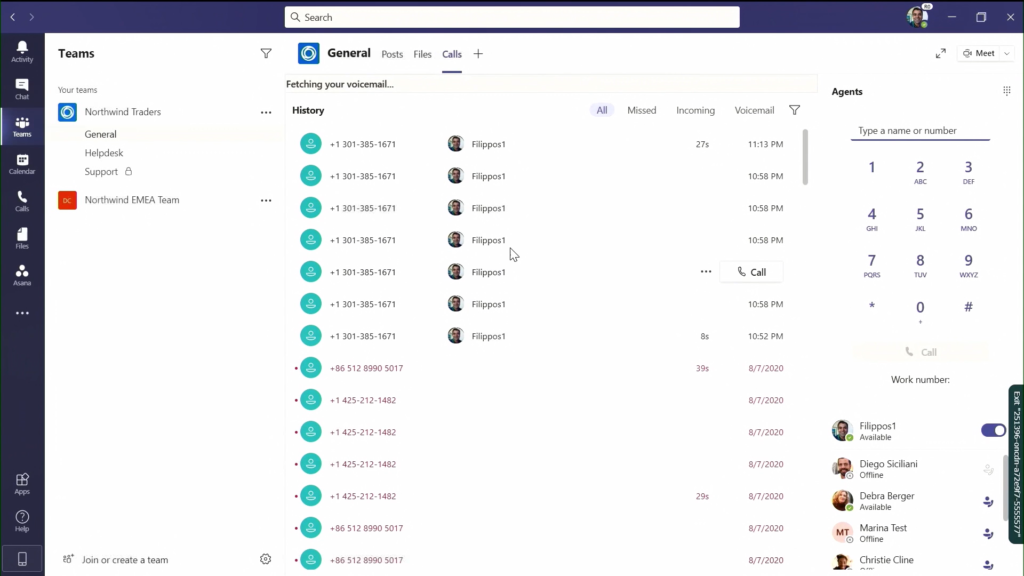 Users will be able to sign out/in to the queue and see status of other agents.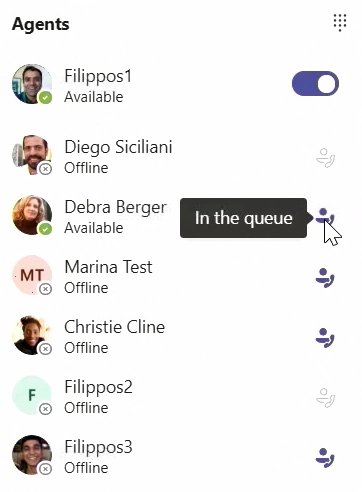 During a call it is possible to start collaborate with other members of the team by chatting in the channel.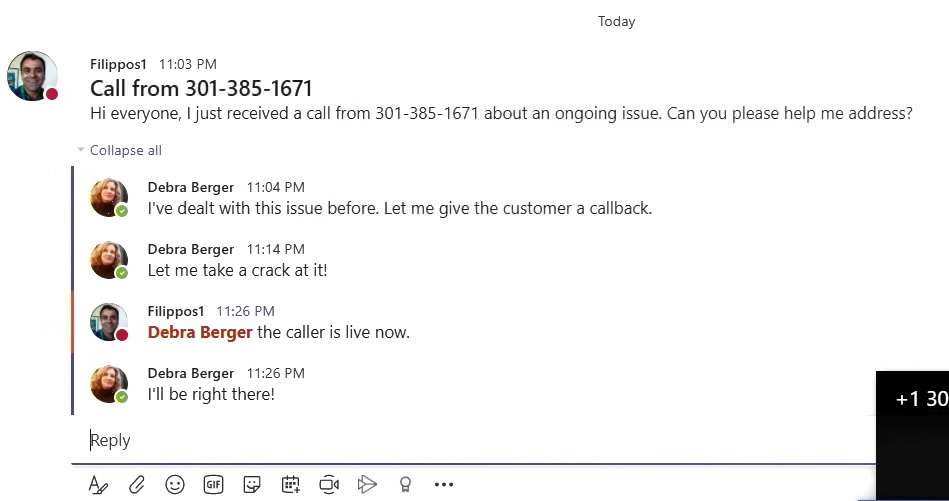 Calling infrastructure enhancement
Recent updates in advanced calling:
Presence Based Routing – checks if the agent is available and not in a call before routing a call to them.
Longest Idle Routing – This will route calls to the agent that been available the longest time.
Transfer to PSTN – Call Queues and Auto Attendants can now route calls to PSTN numbers. The resource account assigned to the CQ or AA need a Calling Plan or Direct Routing Voice policy.
Announcement as a menu – An announcement menu can redirect to a specific announcement.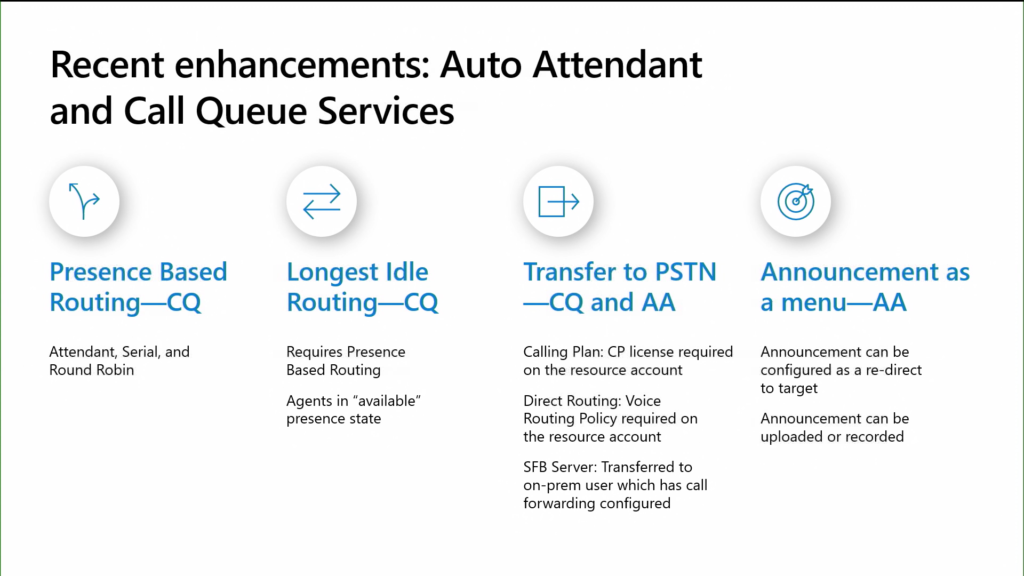 Coming features for AA/CQ
We will get analytics about calls to Auto Attendants and Call Queues. Reports will show information about how many calls to a AA/CQ, how many answered calls and missed calls. We will also see information about the individual calls. There will also be reports about agents, so we can see how their availability was and if they were staffed correctly to be able to answer all the calls.
Reports will be available for Power BI first and then released in Teams Admin Center Later.
Announcement Recording will allow an Auto Attendant delegate to call into the AA and record an announcement.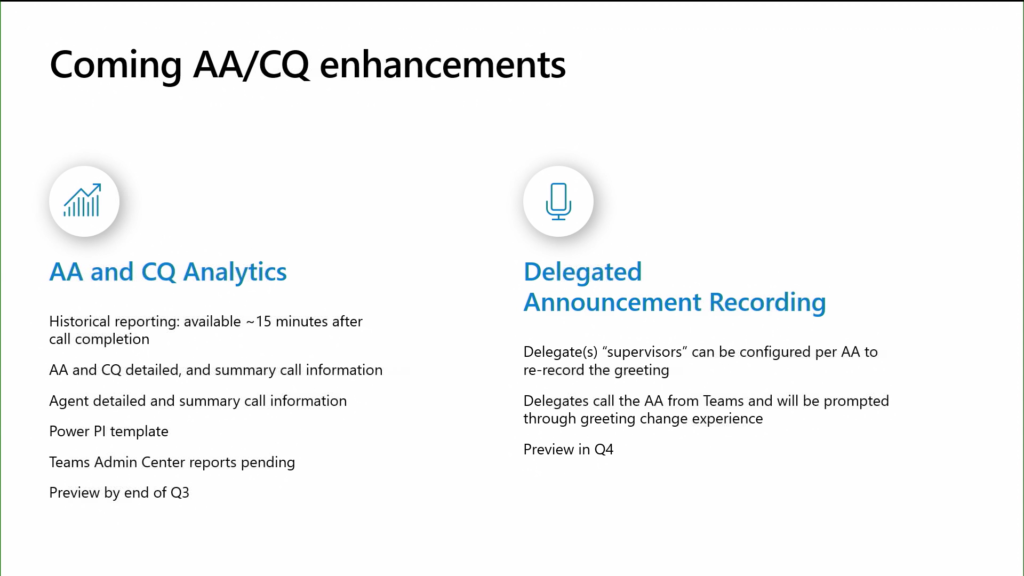 Emergency calling
Emergency calling is mainly used in United States but the feature can be used in other countries. Teams is already supports regulations required like Kari's law and add security members to a group call when dialling emergency numbers.
LLDP is supported in Windows currently and Microsoft is working on supporting it in Mac and desk phones too.
For users working at home or on a unmanaged network it will be possible to manually enter an address, so that the call is routed to the correct PSAP.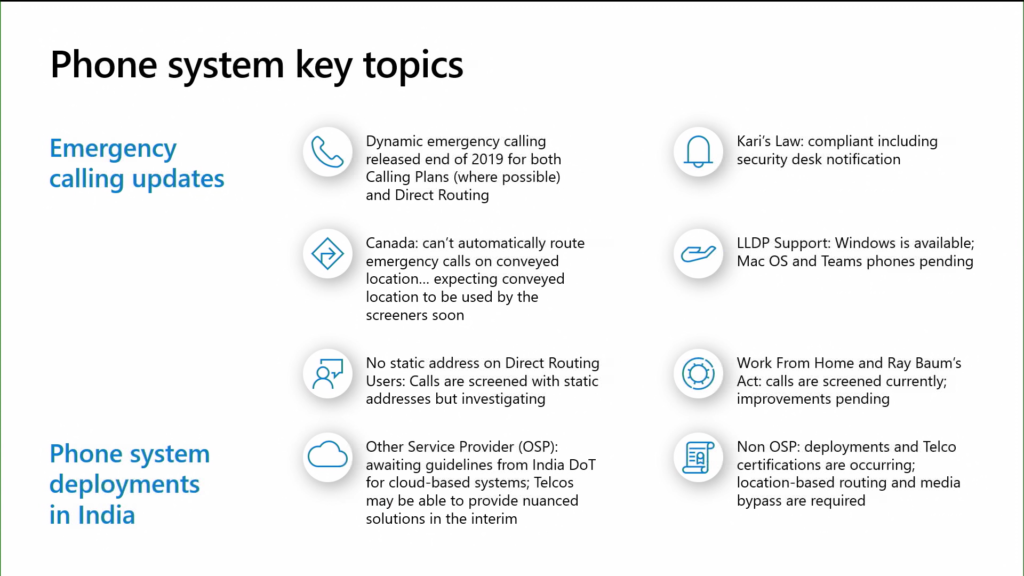 Improvements
Users will get an indication that a call might be a spam call. Currently admins can block spam calls in the tenant.
Caller Id is used when you dial out and want to dial out as a call queue, currently it is only numbers provided by Microsoft that can be used for this. This will be expanded so that you will be able to set Direct Routing numbers as well.
SBA is a device that will give a local site resiliency so that if the WAN link goes down this site will still be able to use PSTN calling. Virtual machines will run on the SBC to provide this feature in the same way as you can do with Skype for Business today. This requires the SBA to be connected to PSTN network but you don't need any Internet connection.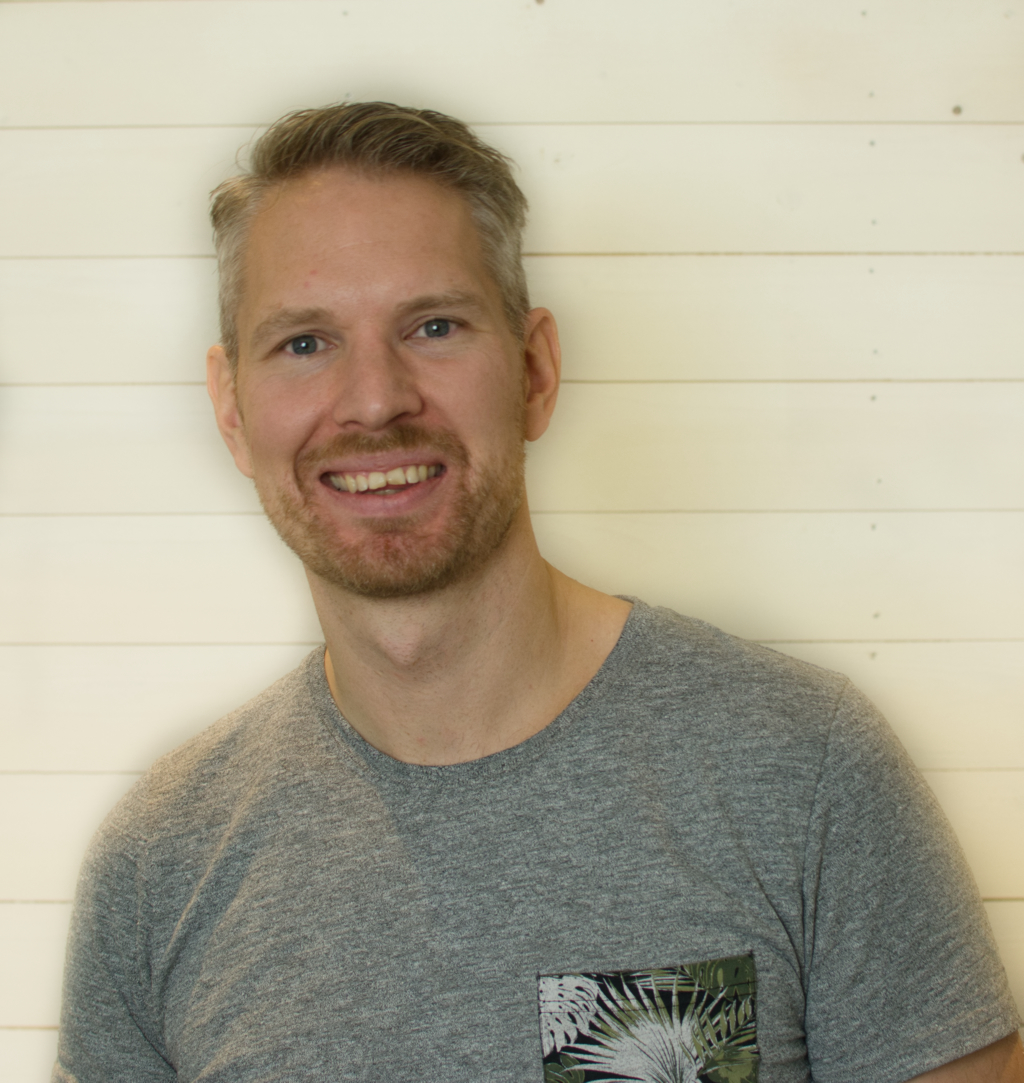 M365 Apps & Services MVP | Consultant work at Exobe, based in Göteborg, Sweden. Co-host of Teamspodden, co-organizer of Teamsdagen. Been working with Exchange, LCS, OCS, Lync, Skype, Teams and related stuff for a while. Mostly writing tips and news after getting questions from customers.